My husband and I went to Greenbelt to have dinner at
NSG
(National Sports Grill). But we stopped first at
CPK
for their
White Pizza.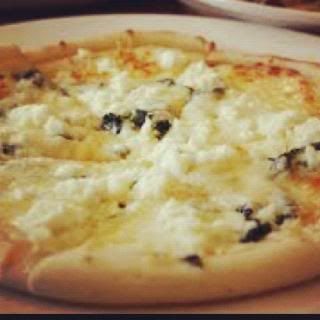 I find the ricotta cheese on the pizza kinda weird as it was sweet. But I like the overall taste of the pizza and that it has a lot of cheese.
After pizza at CPK we walked the calories off by shopping and buying sweets, before heading to our real dinner at NSG.
We ordered the
Chicken Breast Platter
which comes with grilled chicken (cajun or BBQ), coleslaw, firecracker fries, onion rings, fruit and garlic toast.
The firecracker fries were not available that night that we had it replaced with firecracker chips. Fruit is watermelon.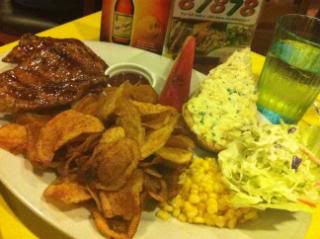 I like everything on my platter, except the watermelon as I am not a watermelon fan.
While My husband had the
Chicken Parmesan Penne
.
We both liked the chicken parmesan but not the bland penne pasta. He said he should have just ordered the Angel Hair Pomodoro, which a lot of customers were ordering that night.
He also had a
Margarita
, which he said was sweet and good.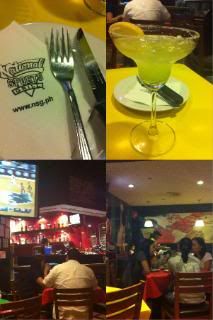 Happy Eating!
NSG (NATIONAL SPORTS GRILL)
Greenbelt Makati