On my way to Banapple I passed by
Dezaato Pan
.
According to them, they are the
Philippines' First Japanese Cafe
.
They offer breads, cakes and gelatos.
Since I know that I'll be buying cakes from Banapple and Bagoong Club, I decided on just buying breads here.
I chose two of their best sellers, the
King Niku Spicy Pork P45
and the
Choco Otaku P45
.
The King Niku Spicy Pork was just like the Spicy Pork Floss of Breadtalk, but Dezaato's bread was not as soft and can sometimes be a little dry.
I can compare it to eating a bread with mayonnaise topped with crushed spicy prawn crackers.
It was good but would be better if the sweet bread underneath was soft and moist. Also, it can sometimes be too-fatty and nauseating, with the mayo and pork floss.
The Choco Otaku's description was like cookies and cream, chocolate bread with cream filling.
I was confused by it that I asked a staff. He said that it was because of the chocolate cookie crumbs on top that somehow gave it that cookies and cream effect.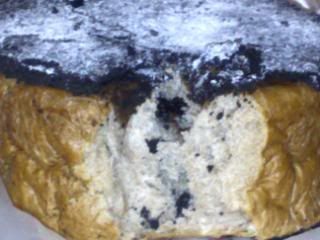 It wasn't as good as I thought it would be. The bread was dry and doesn't taste of chocolate. Also the chocolate cream filling was too minute, they could have added more. Plus it was neither creamy nor gooey, it was as solid as a chocolate bar.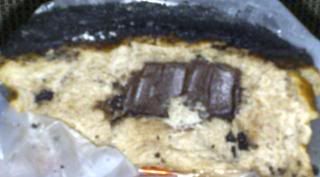 Happy Eating!DEZAATO PAN
U-5 Thompson's Square
Tomas Morato Avenue, Quezon City