Another new item from
Tokyo Tokyo
is their
Tofu Steak for P55 an order
.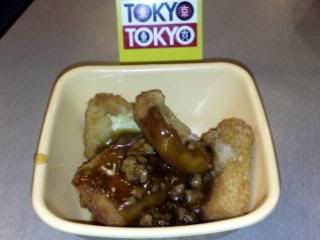 Five pieces of tofu, battered and fried, topped with sweet steak sauce and chicken bits.
Just by tasting it, it'll be hard to tell that it's tofu. It doesn't taste like one. But it did taste Japanese, even its smell was overwhelmingly-Japanese. The sweet sauce and the chicken were equally good.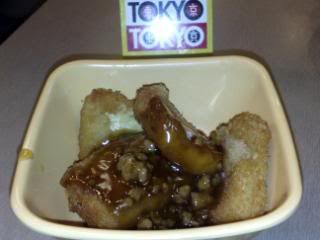 I don't advise re-heating it when you have it to go 'coz it wouldn't taste the same, even its texture's different, it'll be rubbery.
Happy Eating!