I always see their poster of their rice meals both in Robinsons Place and in Mall of Asia. So after my Big Bucket massage I went there for dinner.
I was eyeing the Fish Fillet with Tartare Sauce but the cashier said that the Chicken French was much better, and that it's best serve with pasta instead of rice. Believing that she knows better, I followed her recommendations to a T. I ordered
Chicken French with Pasta
.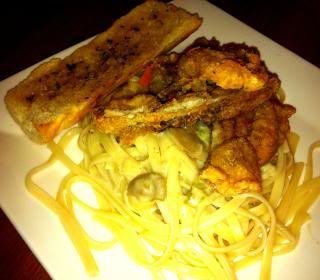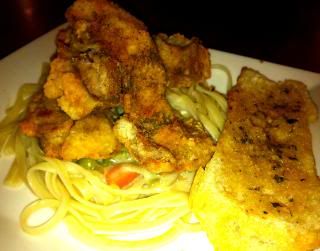 It's served with garlic french bread. And that's all I liked in the dish, the garlic bread. Both the pasta, which was so bland it needed a lot of everything - herbs, cheese, spices and seasonings, and the breaded chicken, which I spat out my first bite as I thought it's crispy chicken skin I was eating. I don't eat chicken skin by the way except KFC's. It was that fried that the thin chicken meat tasted like crispy chicken skin. And oil seeps out on my every bite. I cringe just thinking about it. As usual I didn't finish my order. Bland pasta + over fried and mostly breading chicken = dissatisfied customer. I was still hungry that I just bought and ate a tub of cheese flavored popcorn from the cinema.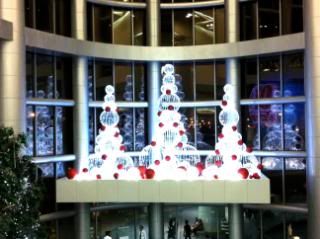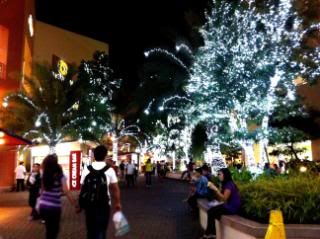 Happy Eating!
CAFE FRANCE
Mall of Asia