I remember how I used to love Dunkin's Chicken Salad and Tuna Salad Croissant, that I eat them almost every day. That was back in the 90's. Fast forward to 2011, I was looking around on where to have a snack after my mini-shopping, when I bumped into a newly-renovated Dunkin' store.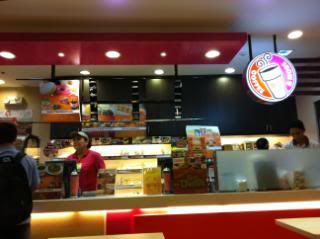 I was offered their new sandwich creations ( hungarian sausage bagel, longganisa on whole wheat, chicken clubhouse on cranberry and tuna melt on ciabatta), which for only P95 comes with a free premium donut. I must admit that I was tempted, a sandwich and a premium donut for only P95, but then nostalgia and curiosity got the best of me, that I ordered a
Tuna Salad Croissant
(P75) instead.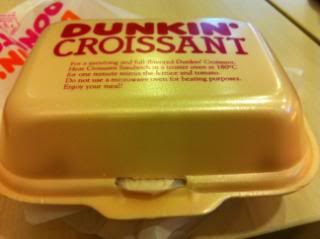 It was as good as I remembered it to be. The croissant was buttery, while the tuna salad filling has the perfect tuna to mayonnaise ratio. I would definitely buy more often now.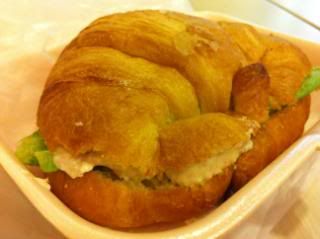 P.S. Just today I bought a Tuna Salad Croissant at another branch of Dunkin', though they were still good, but now the tuna filling has too much mayo and the croissant, although still buttery was overbaked. They should standardized their products, so I can have the same delicious croissant in any branch.
Happy Eating!