Since the sem break has already ended, my sister and her family went home from their 2week vacation in our house. Our house are now quiet again. I miss seeing them and playing with my niece and nephew, that I wanted to get out of the house to stop feeling the blues.
But going out of the house also means shopping and lots of eating for me.
In the middle of shopping, I got hungry that I went to Starbucks for a snack. I was happy that their Christmas Offerings were already available that day.
I wanted to order the Texan Chicken BBQ Wrap but it wasn't available that I just settled for the
Turkey and Chicken with Apple Stuffing on Whole Wheat Walnut Bread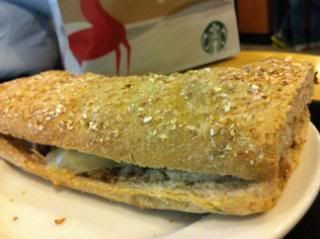 It was hard eating this sandwich with utensils because the bread was hard. The apple stuffing inside also tasted like a nutty liver spread while the walnuts in the bread tasted off and old.
For dessert I ordered 3.
The S'mores, Peppermint Brownie and Warm Chocolate Chip Cookie Cake.
The filling of the
S'mores
tasted like mocha buttercream than something made of marshmallows and chocolate.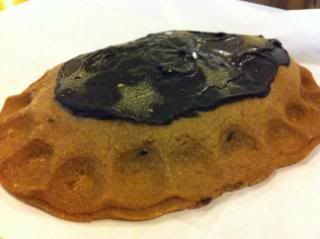 The
Chocolate Chip
really was a cake version of the cookie. I like that the chocolate part was thick and good.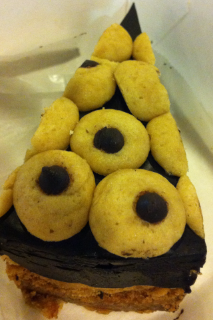 While the
Peppermint Brownie
was moist, minty and very sweet.
Can't wait to try the rest of their offerings soon.
Happy Eating!