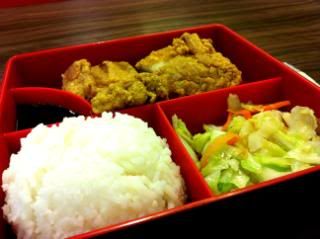 I didn't know that they were just gonna be fried chicken, I thought they were torikatsu with gravy instead of tonkatsu sauce. Silly me.
I returned the order 3times as I were given a not thoroughly cooked chicken. They were uncooked on almost 3/4 of the part that I sent them back thrice. Up until the skin were too fried/almost burnt and the meat still not that done.
It was like they used frozen chicken and just threw it on a hot oil, frying just the skin and with the insides still raw. That was how my chicken looked and tasted like. Out of exasperation and hunger, I just told them to change my order to
Fish Oyakodon
and
Yakisoba
(solo)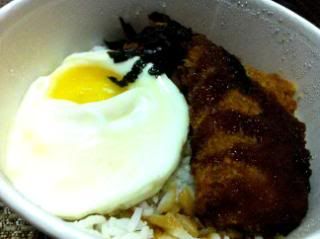 - breaded fish fillet with a sweet glaze, nori strips and egg on top of white rice.
The oyakodon was sweet (because of the glaze) but well-cooked. While the yakisoba's as good as ever.
Happy Eating!