After our Korean lunch and clothes shopping, we stopped for merienda/snack at
Cafe Mary Grace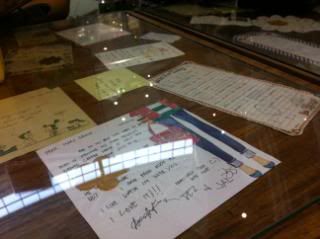 We ordered Mint Chocolate, Mary Grace Premium Hot Chocolate, White Chocolate with Cashews, a lot of Apple Pie slices, Grilled Ensaymada with 3 cheeses, Grilled Cheese Roll, Lemon Bars and Chocolate Truffle.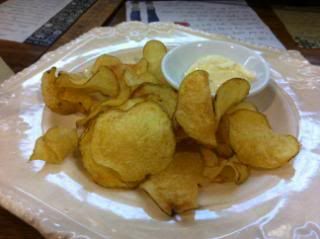 POTATO CHIPS
- something salty to neutralize all the sweets we're about to eat
LEMON BARS
- lemony and sweet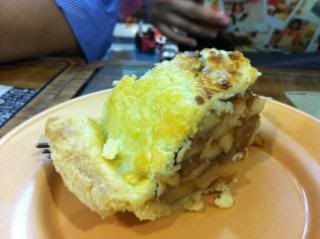 APPLE PIE
- not that fond of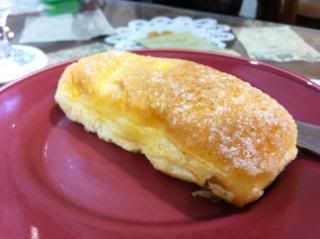 CHEESE ROLL
- just okay
GRILLED ENSAYMADA WITH 3 CHEESES
- the ensaymada was good, soft and fluffy, but the 3 cheeses were just too overpowering
WHITE CHOCOLATE WITH CASHEWS
- just okay, tasted just like milk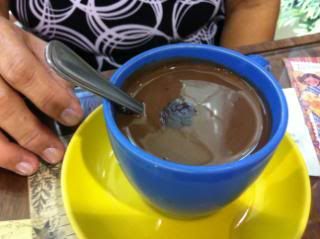 MARY GRACE PREMIUM HOT CHOCOLATE
- tasted like a batirol-made hot chocolate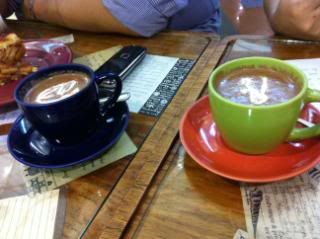 MINT CHOCOLATE
- minty sweet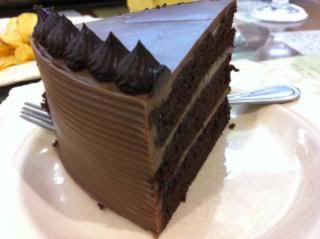 CHOCOLATE TRUFFLE
- my favorite nowadays at Mary Grace
- love the knitted coaster
We left the cafe recharged and ready for more shopping.
Happy Eating!
CAFE MARY GRACE
2nd Level, Robinsons Place Manila