From the airport I went directly at Resorts World to try
Cafe Republiq
.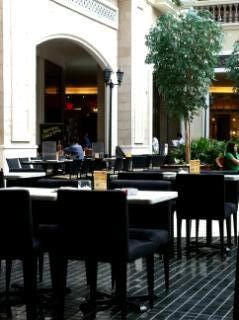 I was the only customer inside, if you won't count Tim Yap and his GMA co-workers as customers, while 2 other sets of customers were outside.
I was asking the waitress for recommendations but were given vague answers, that I just settled for an order of
Fish and Chips
.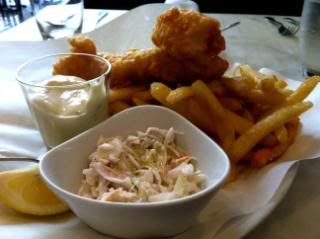 The fish and chips were huge, almost good for two. Sadly though that what it boasts in size, it lacks in taste. It lacks flavor and the breading/batter was too thick.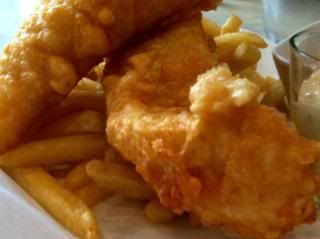 For dessert I was hoping to try the Molten Cake, but it wasn't available, so I just had the
Brownie ala Mode
.
The ice cream was the only good thing here and the caramel and chocolate sauces, the brownie, even if it's also huge, was dry and bland.
Would I come back? Not anytime soon. I don't know what to come back for or maybe if I do, I'll just have their molten cake, which I hope by that time, is available.
Happy Eating!
CAFE REPUBLIQ
Resorts World Manila