My friend and I met up after work at Mr Kurosawa in Resorts World.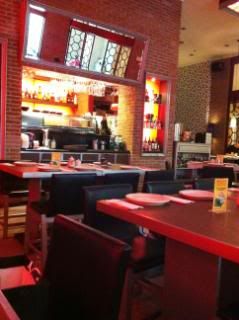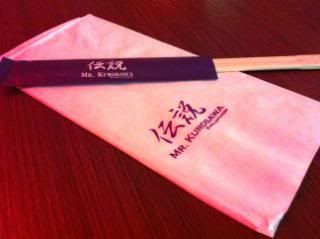 I was adamant on ordering the Iwo Jima, that we worked the rest of our orders around it. We added the Smoked Salmon Linguini and the Spicy Tuna Salad.
We were both happy and satiated with our orders. All tasted great, especially the
Iwo Jima
.
The crust was cracker-like, similar to Joey Pepperoni, and the toppings although simple were fantastic.
We were weirded-out by the mangoes on the
Smoked Salmon Linguini
, and it also doesn't complement the dish, but with that aside, the smoked salmon tasted more than fine.
The
Spicy Tuna Salad
had spicy batter sprinkled on top, that not only added flavor but also crunch to the salad. The tuna sashimi tasted fresh too.
And for our dessert drink, we had the
Choco Godzilla
or a chocolate milkshake topped with vanilla ice cream and chocolate powder.
It was like Starbucks chocolate chip frap sans the choco chip.
We would definitely come back for everything.
Because my friend was happy with our orders, he promised me an afternoon tea treat this week. I can't wait.
Happy Eating!
MR KUROSAWA
Resorts World Manila