I am always fascinated with afternoon tea and was bugging all of my friends to come with me to try it. They all said yes but kept on postponing that I even decided to just go solo, just to finally try it.
So it was a blessing when an old friend promised to treat me to an afternoon tea after our dinner at Mr Kurosawa and came through with his promise right away.
I always dine alone but I believe that afternoon tea, especially a buffet one, should be, rather, is better shared with someone- a friend, a husband, a family member.
Just two days after our Mr Kurosawa dinner, we met-up one rainy afternoon at Manila Peninsula for their
Afternoon Tea Buffet
Since it was just an afternoon tea buffet, the spread were somewhat limited. But a few more sandwich choices couldn't hurt.
I was also confused with their buffet selection. The offerings that afternoon were assorted sandwiches, pancit canton, pork BBQ, vegetable spring rolls, lamb meatballs, assorted cheese and fruit slices, assorted Filipino kakanins/snacks, mini tarts, mini chocolate fudge, strawberry and rocky road ice cream, mango crumble, raisin scones with strawberry jam, lemon curd and clotted cream, iced tea, coffee and assorted teas.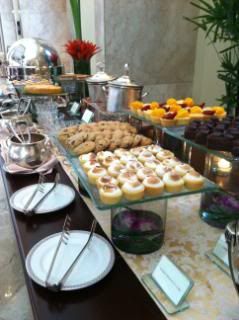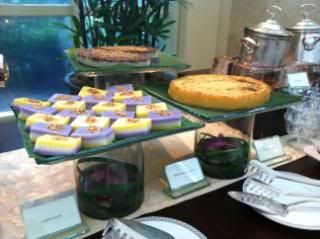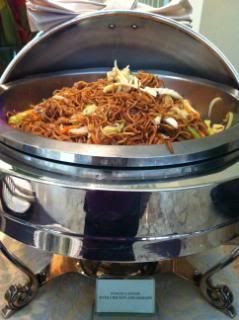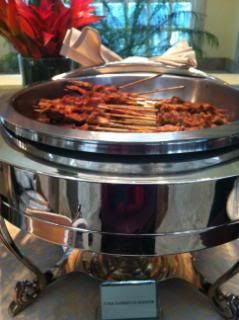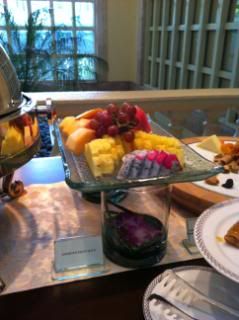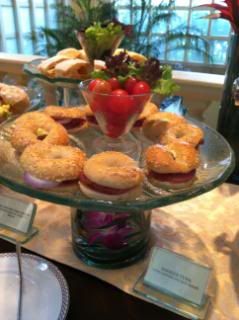 See what I mean? I would have understood if they offered all the snacks of different countries, but to just stop at Chinese and just lamb meatballs for Mediterranean, was weak and very confusing.
In spite of that, I enjoyed the smoked tuna on bagels, the ice cream, the chocolate fudge and most especially the raisin scones with clotted cream and lemon curd. Actually, I'm okay with just the scones, cream, curd and tea for an afternoon tea. You can buy their raisin scones at
The Peninsula Boutique
for P95 a piece, you just have to order at least 2 days in advance. They don't sell their lemon curd and clotted cream though, and I don't think I will enjoy eating scones without the curd and the cream. It just won't be the same.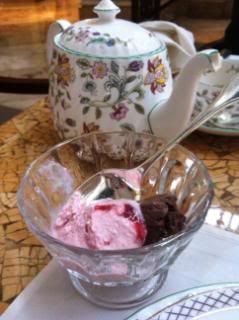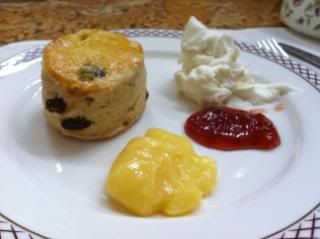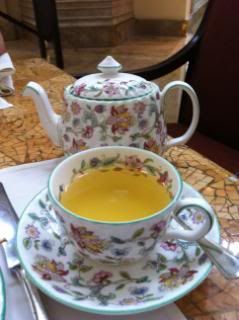 *MY GREEN TEA (they used the same brand of green tea as Pepper Lunch)
*MY FRIEND'S PEPPERMINT TEA (he's not a tea drinker but he liked this a lot)
I am already planning a solo afternoon tea soon ( cos if I wait for someone to accompany me, it would take months, as our schedules wouldn't meet), maybe at Shangri-la now.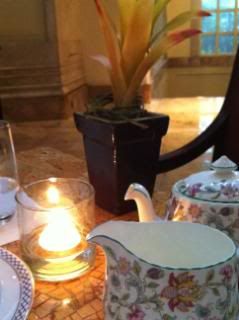 * candle (to keep the flies away)
Happy Eating!
MANILA PENINSULA
corner of Ayala and Makati Avenues
1226 Makati City
*** Afternoon Tea Buffet starts at 230PM to 530PM