After Monte Carlo, and stocking up on French Baker goodies and CBTL Guiltless Chocolate Delight, my husband and I went to Corniche for their late night buffet. We went there the same night the Azkals were there :-)
After being escorted to our table, we went right away to the Dimsum and Japanese Stations. I took some Tempura (no prawns here) and some Dimsums. My husband did the same but also took some Ramen, which he said was good. He also went back for seconds at the dimsum station. I didn't.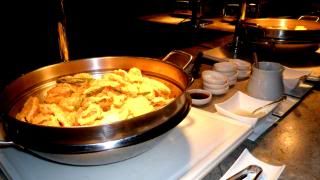 Near the Dimsum and Japanese Stations was the Pizza and Quiche Station. I sampled one each of the 3 (three) pizza flavors that night, my favorite being the Chicken Caesar Pizza, and also sampled the Spinach & Ham Quiche, which I found dry and cold.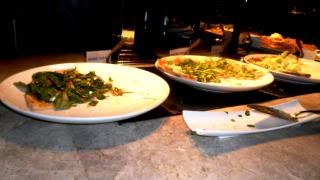 My husband also took some rice and noodles at the Pasta and Rice Stations, while I just had a bite of the Tuna Lasagna and asked the Chef to make me a Carbonara.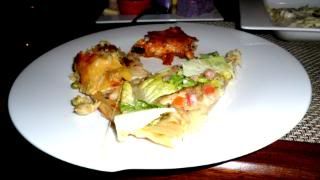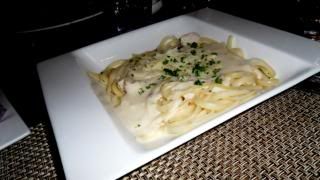 There were also Sandwich, Bread and Salad Stations which we both didn't try.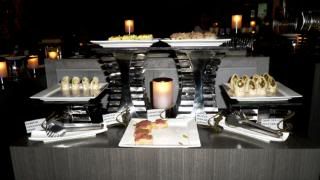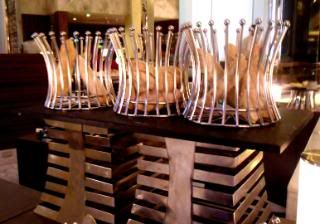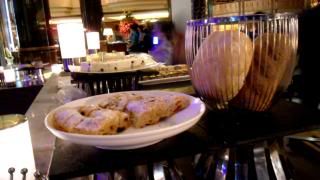 Well, I don't like their offerings that much. But they do have good dimsums.
Since on any buffet I don't usually fill my plates with viands because I wanted to leave a whole LOT of room for desserts. After just trying some dimsums I was already on my way to the Dessert Station. I like the Coffee Creme Brulee (I accidentally had it, thinking it was dark chocolate), the Ube Cheesecake (which tasted like ube ice cream) and the Brownies.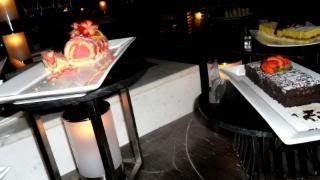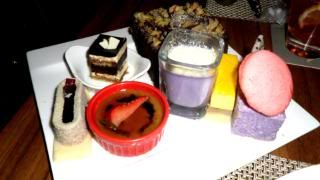 And though their cakes weren't even half as good as Dusit's, I was still happy that they have a lot of it. Which they kept on refilling with new ones.
For drinks, my husband ordered a lot of their
Cointreaupolitan
(not part of the buffet), which he said was good.
DJ STATION
Happy Eating!
DIAMOND HOTEL-CORNICHE
Roxas Boulevard, Manila