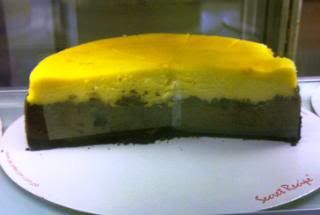 When I asked a staff what's in it she said, dark and white chocolate. That's two of my favorites. So I bought a slice to try.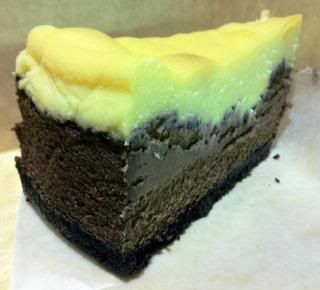 Back at home I was anxious to try it. But guessed what, she forgot to tell me there's a strong coffee layer in there too. Bummer!
All night I was palpitating because of it. As coffee interferes with one of the meds I'm taking.
For those who love coffee, they might like this too. But I didn't enjoy this at all as all I can eat was the white chocolate cheesecake part and the chocolate crust which were just half of the cake.
That's the problem when staff are not familiar with their products.
Happy Eating!
SECRET RECIPE
4th Level, Robinsons Place Ermita