Whenever I'm in the mall, which is almost everyday, I always buy Taters popcorn (either plain or white cheddar). I were to buy the same last Friday when I saw their
Fishy Friday Promo
.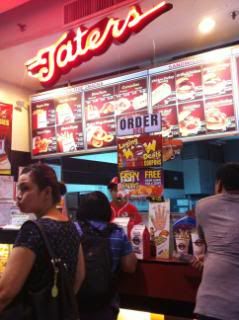 When you buy a
Fish Fillet Ole! Meal for P155
, you'll get a M
inor League Fish and Chips
for free.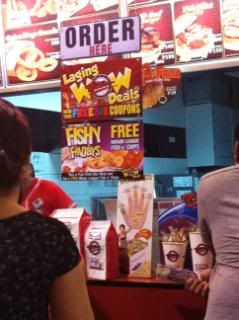 I bought a meal to try.
I chose white cheddar popcorn as side for my ole! meal and white cheddar chips for my fish and chips' chips.
Both the fish fillet ole! sandwich and the fish were okay. Not my favorite but just okay.
For the chips, I should've just stuck to plain chips or nachos, as the white cheddar chips were extremely salty.
Would I buy that meal again? Probably yes. If I want something salty and fried every now and then, I already know where to go.
Happy Eating!