Since I can't watch a movie and not eat, I bought two regular pizza from Pizza Hut.
One was their BBQ Ribs Cheesy Volcano Pizza and the other was their Beef and Onion Cheesy Pops.
BBQ RIBS CHEESY VOLCANO (Regular P 429)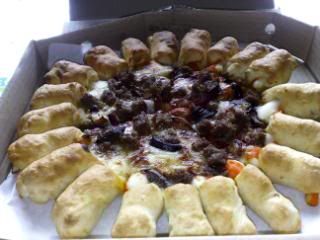 BEEF AND ONION CHEESY POPS
Both were good but I like the cheesy pop variety more, dipped on cheese, for that cheese overload experience.
While waiting for the movie to start, I tried Selecta's Choco Almond Fudge (given for free for greenbelt 3 cinema moviegoers)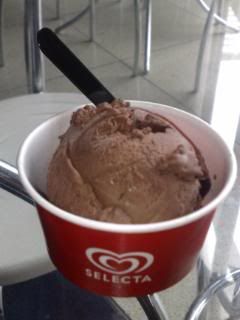 It was a rich ice cream with more than enough almonds and fudge brownies in it.
Happy Eating!