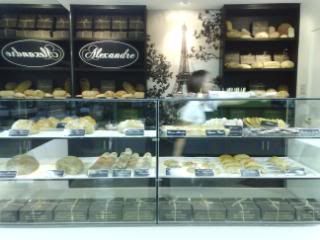 Another disappointment that day was the almond croissant of Alexandre. Yes, the one in the Fort already has a booth across rustans makati supermarket and beside Gourmet To Go.
They offered free taste of their products except of their almond croissant that I felt obligated to buy some to try. I bought 4 pieces at P85 each.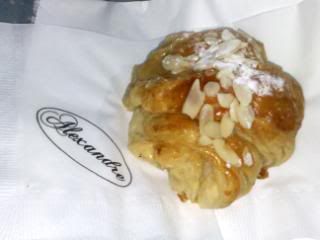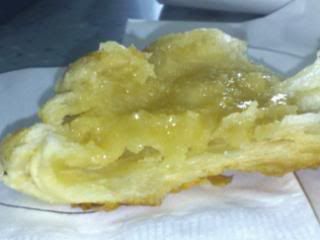 According to a site I regularly follow, the almond paste inside tasted of yema. But the four I tried didn't taste like it up to my last bite. It was even tasteless that I had to use my back-up of jams.
The other 2 that I was able to try for free were the Chocolate Tart (the owner's fave, according to him) and the Creme Brulee.
Out of the 3, the Creme Brulee was the okay one. It has a flaky crust and a smooth and not too sweet custard. It's just missing the caramelized sugar on top taste that's always present in a creme brulee or if it has some, it needed more.

Happy Eating!
ALEXANDRE
Rustans Makati