I went there for a late lunch before going to S&R, but was greeted by a "closed" sign.
Hungry, I just settled for the free taste at S&R bakery and the Chicken Baked Roll.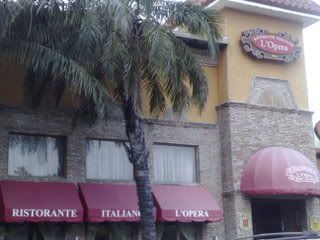 After grocery shopping, it's now time for dessert at
L'opera of Panna Cotta al Miele
Tartufato P290
or panna cotta with honeyed truffle syrup and sweet balsamic vinegar.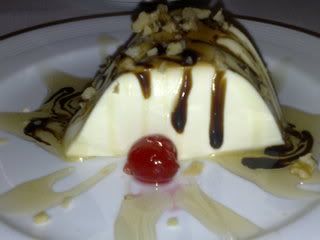 Panna Cotta means cooked cream in Italian.
I tried the panna cotta different ways.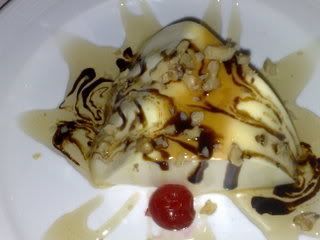 If plain, it was densely-creamy. It's as creamy as a leche flan but not airy. It's more like a firm tofu. It was also not that sweet.
When paired with honey and truffle oil, it became sweeter and with balsamic, slightly tangy.
I don't know how something this weird (on paper), can all work and blend together and produced something different and good.
I wouldn't mind having this again. But next time I'll make sure to have a big space in my tummy for it. It was very satiating. I wouldn't recommend it after a heavy meal.
Before I forget, they'll also serve you complimentary bread basket with 3 dips (salsa, liver pate and butter).
The breads and salsa were good, the pate was bitter and the butter's just okay.
Overall, L'opera's a great place to chill or have a romantic date in.
Happy Eating!
L'opera
The Fort, 26th St. Cor 5th Ave
Bonifacio Global City, Taguig