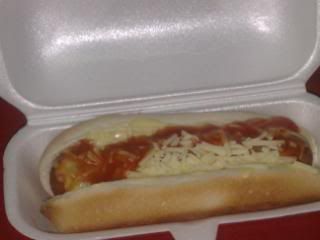 This has been my constant order from
Jollibee
, more than their burgers, chicken, noodles or desserts.
Jolly Hotdog Classic
, mildly seasoned all-meat hotdog in a warm roll, garnished with a slightly tangy cheese based toppings and livened up with grated cheese and tomato catsup.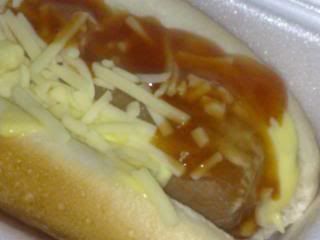 I just love how cheesy and tangy it is.
And now Jollibee came up with 2 (two) new flavors. The Chili Cheese Dog and Bacon Mushrooms Tops.
The
Jolly Hotdog Chili Cheese Dog
, is smothered with a savory mix of spicy beef toppings and a cheesy sauce.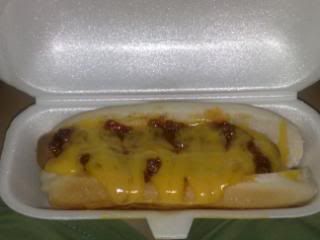 It is spicy and cheesy at the same time.
While the
Jolly Hotdog Bacon Mushroom Tops
is topped with flavorful bits of bacon and mushroom slices and drizzled with cheese sauce.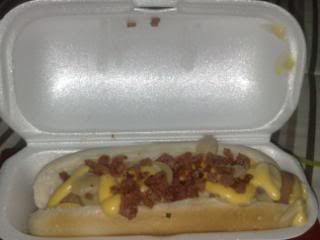 This one I don't like, the mushroom slices are from the can thus it were dry. It would have been better if they sauteed it in garlic for an added bite.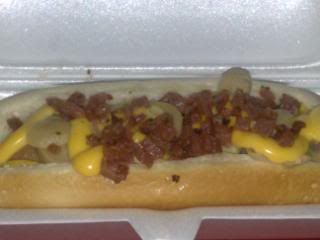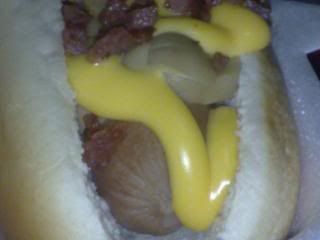 Having tasted all three, I still favored the classic. Nothing beats the original.
Happy Eating!