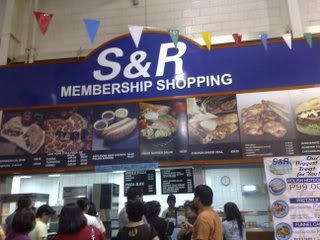 On my way out of S&R, I chanced upon this store, open only to S&R members.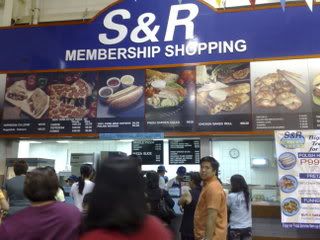 They sell pizzas, calzones, roast chicken, baked rolls, salads, soft-serve ice cream and pretzels. For that night I chose the
Chicken Baked Roll P109
.
Baked chicken and cheese inside a log-shaped dough.
It was cheesy, a little bit salty and with a chewy crust.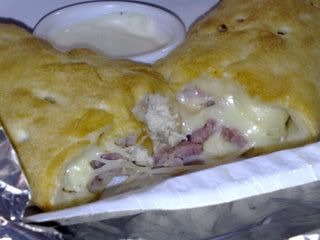 It should be eaten warm, because the dough has the tendency to be a little resistant when allowed to cool.
The baked roll was served with a mayo-like dip, or maybe it really was mayo. I would have preferred it more with marinara or even alfredo sauce. Still, I would definitely order this again.
Happy Eating!