After our move date in Trinoma, my friend and I went to
Kozui
in Morato for dinner and dessert.
Since I was still full from my Bigoli snack, I just had my favorite cold dessert,
Taro Anmitsu P148
.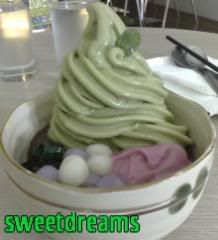 Every time I'm in the Morato area, I never fail to order this, the only downside is I never get to try the other desserts Morato offers.
My friend ordered the
Karaagedon Donburi Rice Bowl P178
.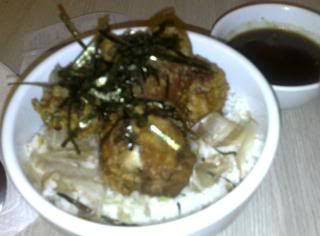 Deep-fried Japanese boneless chicken on top of steamed rice, garnished with bonito flakes, nori and negi, and served with their home-made sauce.
Since I was able to get a bite of this from my friend's bowl, I found it to be a little bit dry. This was just an okay food, so you're better off with their Spicy Dandan Noodle, I guess.

Happy Eating!