I spent the entire christmas week in Malaysia. This was my first christmas outside of the Phils. I didn't know what to expect. I thought I'll be lonely there as most of my family members are in the Phils. But no, I enjoyed every minute of my stay there.
I arrived a couple of days before christmas. I spent those days sight-seeing and shopping. Doing mostly what tourists do.
I started my first afternoon in Malaysia at a chocolate shop,
then at KL Tower. I had a snack of sweet corn, bought a lot of souvenirs ( I collect picture frames and miniature landmarks of the country I visited) and had an afternoon tea at the revolving restaurant.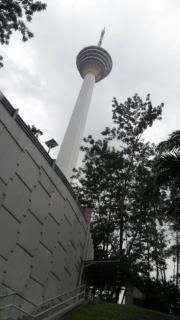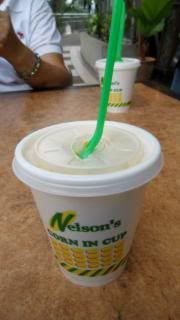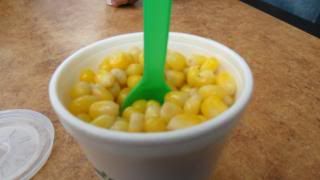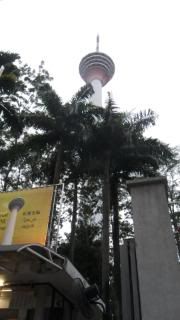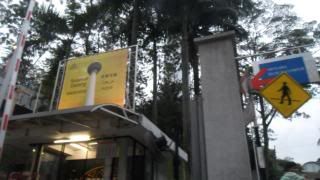 Then I went from one mall to another, having the time of my life shopping.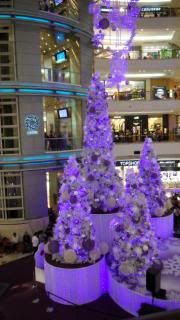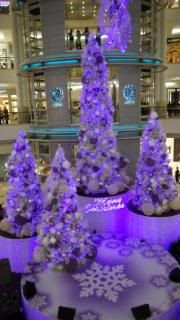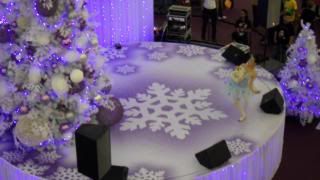 I just stopped for dinner at an Indian restaurant. I had
naan with chicken tandoori and the works
, and
hot horlicks
for drinks.
Then it was shopping time again. I made Suria KLCC as my last stop as the Petronas Towers were just walking distance from there.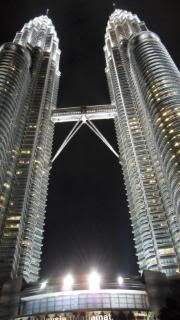 The two towers were a sight to behold especially at night when they were all lighted up. I was really in awe. I love looking at the two towers that I can do it all night. I went back to the hotel almost midnight. I went back to a turned down bed with snacks of blueberry cheesecake bites.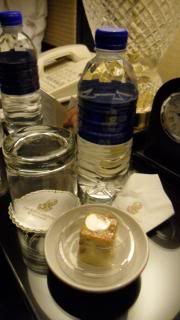 I did the same thing again for the succeeding days. Shopping. Eating. Shopping. Eating. Passed by Petronas Towers morning, noon and night. Come back to a turned down bed with a different midnight snack.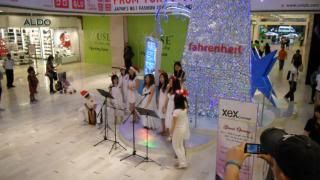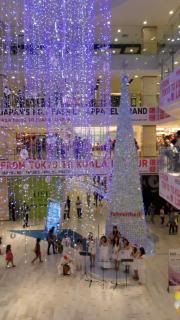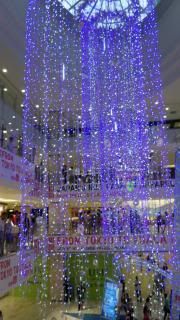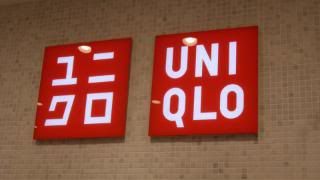 December 24 I spent at Batu Cave,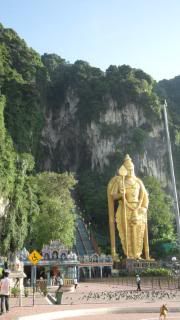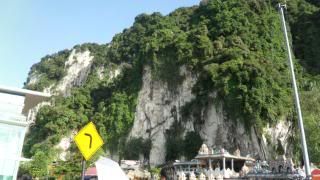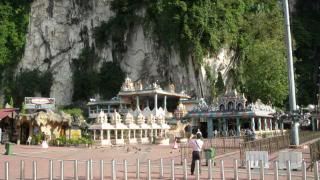 Burger King for a pit stop,
and Genting Highlands. The trek up Genting was like the trek up to Baguio.
The travel was long, cold and steep, though not as long, cold and steep as Baguio's.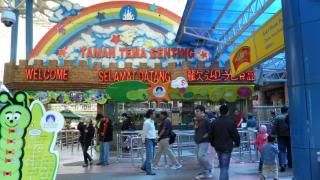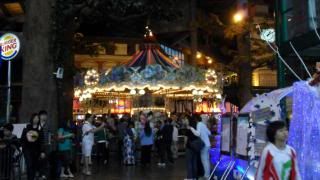 I tried almost all that Genting offered. From rides (scary, death-defying ones, and relaxing one like the Gondola), even extras like the Sky Diving and Snow World. I just found it cute that they give free yogurt ice cream to those who enter Snow World. Compared to the Snow World in Star City, it was colder there in Genting. And you can play in the snow.
- indoor theme park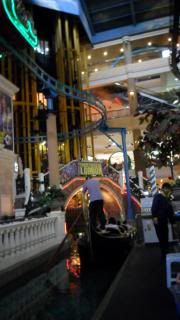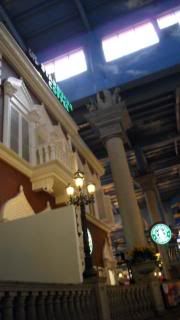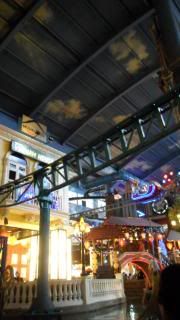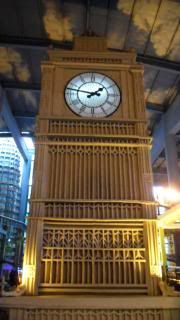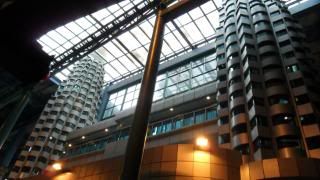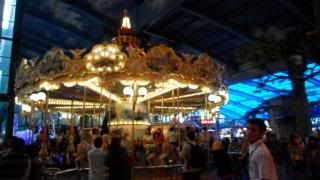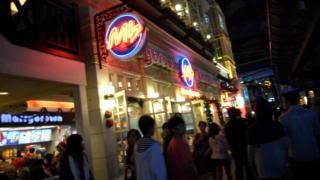 -outdoor theme park (foggy)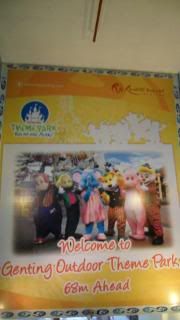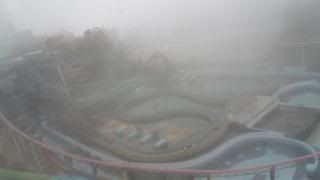 After genting I went back to KL Tower's revolving restaurant. Then to the malls to shop.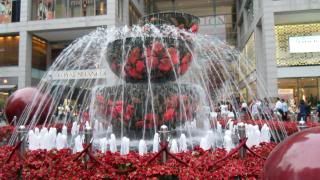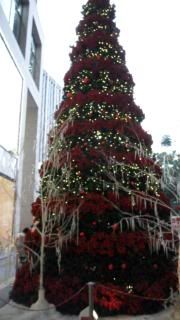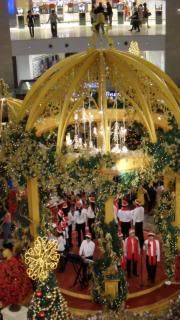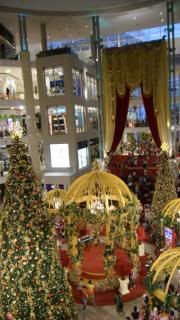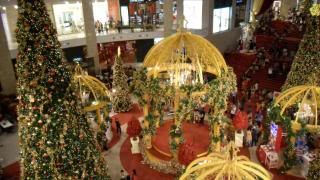 Stopped for dinner at a Korean restaurant.
Then shopping again,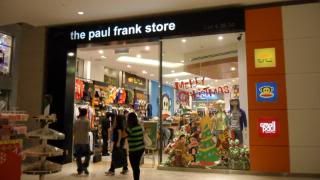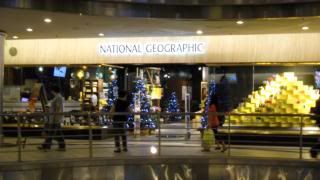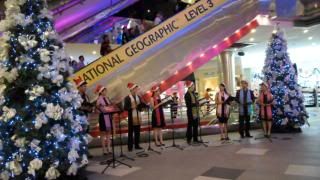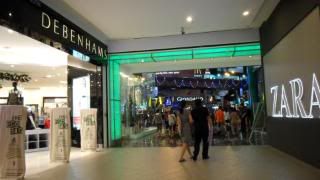 before stopping at Starbucks for christmas eve dinner. I was still full from dinner that I just had snacks for christmas eve. I had a
blueberry cream cheese muffin
that was so, so, so good and big and a grande green tea latte.
A lot of people were outside that night. Flocking at one side of the street looking at the screen countdown to christmas. I stopped until the clock turned to 0 and it's christmas. The atmosphere along the streets of KL that night was festive and happy.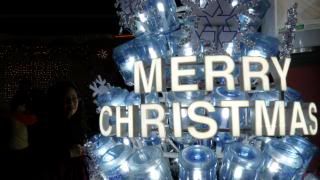 For turned down at the hotel the snack was gingerbread cookies.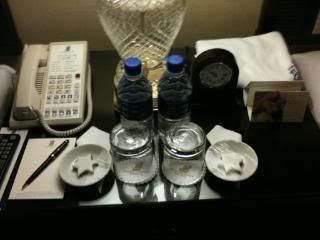 See you later Singapore.
Happy Eating!