I met up with a friend for a movie. But since we were to watch the LFS of Mission: Impossible 4, we had dinner first. He said he wanted Indian that night, so I said we just have dinner at Queens at Bollywood.
We don't know what to order. I just know that I wanted naan bread and him, basmati rice. So we let the server chose for us.
She said we order Chicken Tikka Masala and Momos ( a favorite of a lot of customers that night, we even overheard a customer gushed how good they were). Momos are spicy lamb dumplings with hot sauce. Because a lot of customers were ordering them that night, they ran out of it. Too bad as we were really curious of its taste. We just replaced it with Chicken Malai Kebab.
As we were waiting for our orders we were given complimentary
Pappadam with Mint Leaves and Yogurt
. Apparently they were also unlimited. The server were giving us more of the pappadam which we refused as we wanted to leave a lot of room for our orders.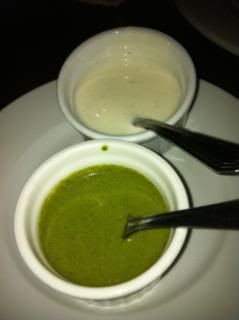 The
Chicken Tikka Masala
are barbecued chicken in a tomato buttered and spiced sauce. We chose to have it mild.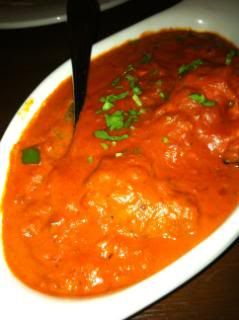 I like how tender the chicken pieces were and love the tomato sauce which I hoarded and dipped my naan bread with.
My
Naan Bread
smelled like pancakes but weren't buttery nor oily. While my friend's
Basmati Rice
was just like any regular white rice but were aromatic.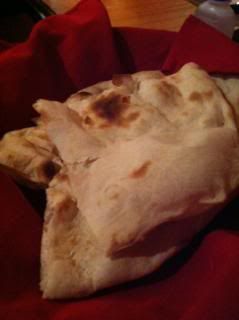 The
Chicken Malai Kebab
which were marinated in yogurt and cooked with cheese and green chilies, don't have a dip or sauce that when we asked for one the server just gave us hot sauce.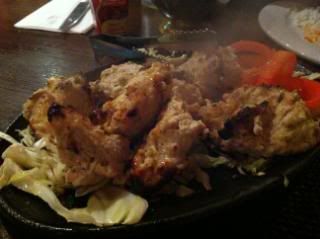 It tasted like a chicken satay sans the peanut dip. And also a vinegary/sour version of it.
We were both full after our meal, I especially, since I ate almost 3/4 of our orders, that we didn't look at their dessert menu anymore.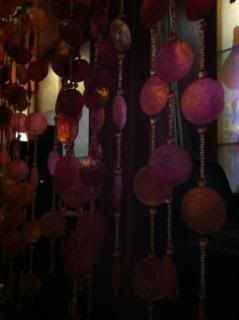 Happy Eating!
QUEENS AT BOLLYWOOD
3rd Level, Greenbelt 3
Makati City