After our Queens at Bollywood dinner and Pinkberry dessert, it was now movie and snack time for us (my friend and I).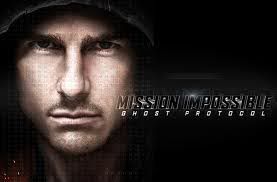 I can't think of what to order among Starbucks Warm Chocolate Chip, Triple Decker and Molten Lava Cake that I just let the barista decide.
She recommended the Molten Lava Cake. She said that it was the best among the three especially when warmed and topped with whipped cream.
I bought just that with a Grande Green Tea Latte (without the classic syrup). While my friend had Tater's White Cheddar Popcorn and Coke Zero (which they were handing out for free for M:I4 moviegoers).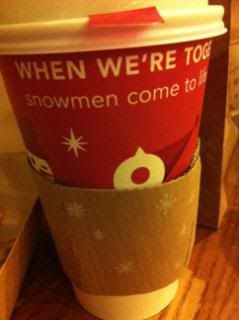 I like the middle part of the Lava Cake with the caramel and ganache but don't like the rest as they're moist but clumpy. It's also a very sweet cake. My first time to have a sore throat because of sweets.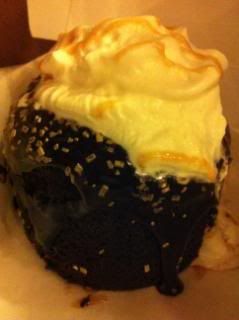 I love the movie though, especially Tom's stunts. The Lava Cake, not so much.
Happy Eating!