Here's what I ate this weekend:
Banana Leaf Roti Canai with Curry Sauce and Chicken Satay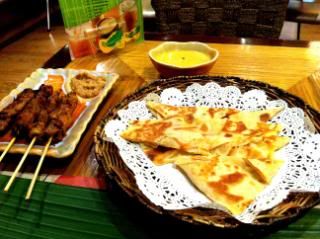 - my favorite, the canai and curry, the satay, only sometimes.
Chef d' Angelo's Sampler 2
- love, love, love
Shakey's Mojos and Dip
- I like this
Mary Grace Lemon Squares, Velvet Cake, Chocolate Truffle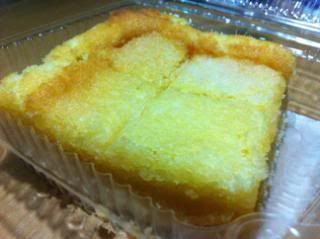 - love the chocolate truffle
Starbucks Triple Decker Cheesecake
- since I wanted a breather from their warm chocolate chip cookie cake
Mrs Fields Cookies and Brownies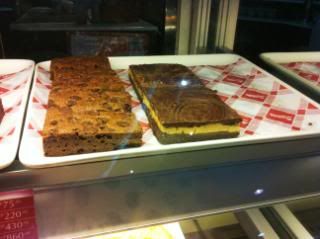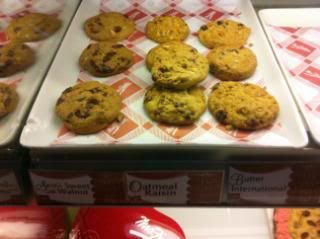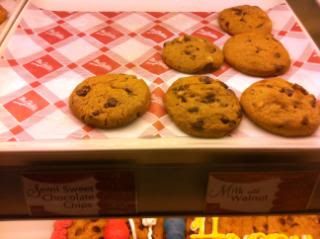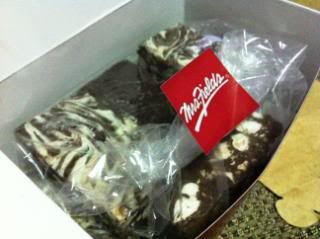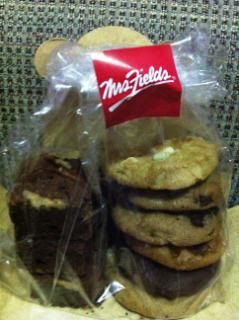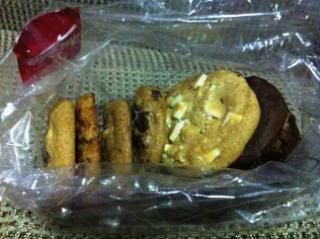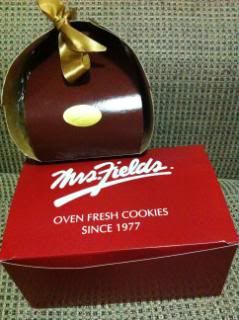 - like most of the cookies and brownies, especially the rocky mountain. Didn't like the crunchy cookie though (butter toffee), but liked the white chunk macadamia and chewy fudge cookies
Tangerine Tree Food For The Gods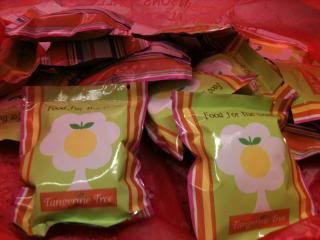 - just okay tasting, still like Estrel's more
Tater's White Cheddar Popcorn
- love this too
Racks Cornbread and Fries with Gravy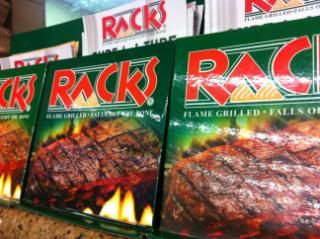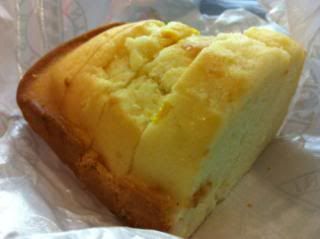 - love them both
Salemi Ham Sandwich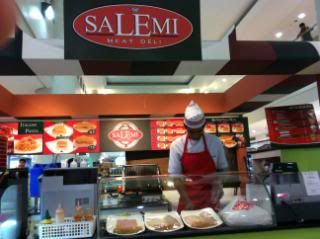 - just an okay sandwich
Pepper Lunch Spicy Tuna Shake Shake Salad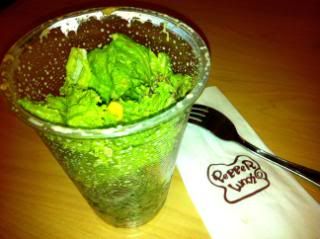 Frostings Christmas Cupcake and Brazo de Mercedes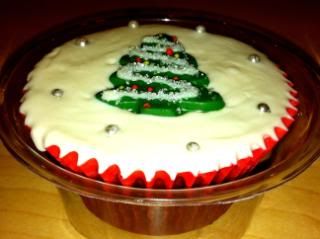 Dizon's Salads
- because I wanted to incorporate vegetables in my diet
Uncle George Choco Mallow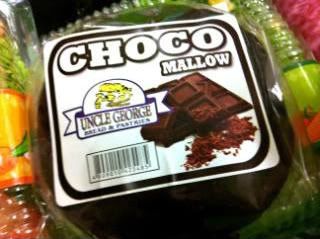 - just okay tasting. the mallow in the middle was a meringue.
Monde One One Rice Snack Hot Chili Flavor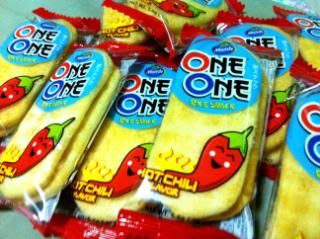 - tasted like the Korean Rice Pop
TWG Teas
- like Alexandria
Happy Eating!