I miss Forever 21 that I went to SM Makati despite the rainy weather. I was in there for hours, that when I went out I was so parched and very hungry and to top that it was already 930PM. My last meal before that was breakfast, so just imagine how hungry I was at that time that I can no longer walk straight. But since I was also to catch the 1020PM screening of New Year's Eve, I need to walk fast and to just eat dinner inside the cinema.
Just when I was scouting the Food Choices area I saw the onion rings and quesadilla order of a customer at
Kalbi
and wanted to have the same.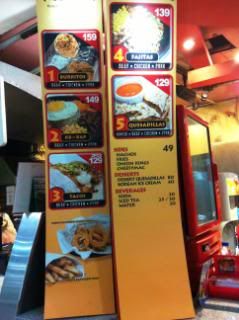 I ordered
Chicken Quesadilla
which came with one side. I chose
Onion Rings
, which according to a staff is also their best seller. I also added
Nachos
, when I saw another customer ordered it.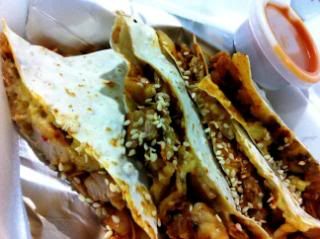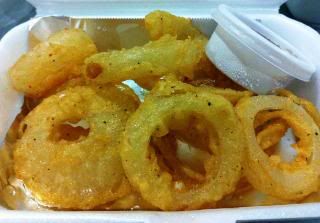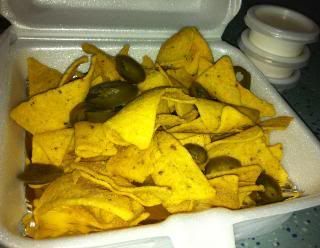 It was nice that a long line of customers came after me and not before me or else I wouldn't be on time for the movie.
When I took a bite of the quesadilla I thought that the staff got my order wrong, that he gave me kimchi and not chicken. But on my succeding bites I tasted the chicken, a lot of them, and melted cheese too. I like their Korean take on a quesadilla. I like that they added kimchi to it. In fact I did not even use the salsa/chili sauce it came with as it was already very tasty and spicy too.
I also like their onion rings.
I like some pieces of the nachos that were crispy, but don't like those that were almost soggy. I don't see any reason for them to be chewy and soggy as I asked for the sauce to be separated. I also did not like the taste of the sour cream. But surprisingly love the jalapenos, which I ate like nacho chips.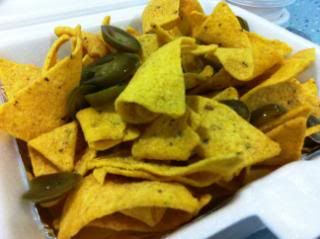 I definitely would buy quesadillas and onion rings from them again. Maybe tomorrow.
Happy Eating!
KALBI
Food Choices
Glorietta Makati