I wanted Chocolate Sansrival but since they don't have that I just chose between the Black Velvet and Chocolate Mousse.
A staff recommended the Black Velvet. He said it's better than their Chocolate Mousse. I believed him and bought a whole
Black Velvet
.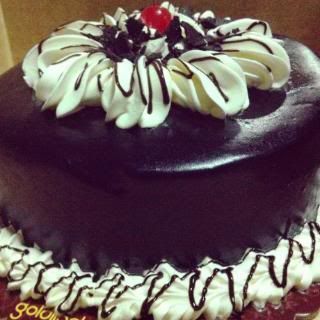 I didn't like it. Almost everything in the cake wasn't good. I just like 2 things, the chocolate shavings and the weird almost jelly like film chocolate coating. But everything else was bad and didn't work well together, and even alone. Even my niece who eats almost anything with gusto, just took a couple of bites of this and moved to the Brownie Pops which she and my sister loved.
Happy Eating!