We celebrated my nephew's baptism at
Korean Village
. Since it was just us family, and it was a weekday, my Korean series-obsessed mother wanted Korean for lunch. There were just 7 of us that noon.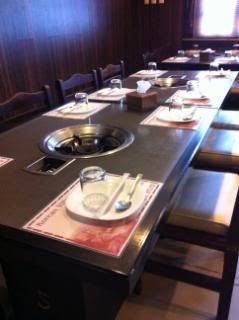 While waiting for our orders to arrive we were given two sets of side dishes like anchovies, sprouts, kimchi, okra and egg rolls. Also the grill on our tables were heated-up for our barbecue orders.
We ordered two each of
Barbecue Chicken Fillet and Pork Belly
,
Spicy Squid
,
Jjajangmyun
(blackbean noodle),
Odeng Soup
(fishcake soup),
Beef Stew
,
Prawn Tempura
and
Kimchi Fried Rice
.
I love the chicken fillet than the pork belly. The chicken were juicy and very tasty even without the dipping sauce. It was sweet and smokey. While I found the pork belly dry and bland.
BARBECUE CHICKEN FILLET (DAHK GALBI)
PORK BELLY (SAMGYEOPSAL)
WITH RAW GARLIC
LETTUCE WITH THE SSAMJANG (SPICY PASTE)
MY KOREAN BARBECUE CHICKEN WRAP
(with grilled garlic and spicy paste)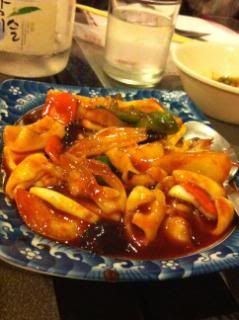 SPICY SQUID
- indeed spicy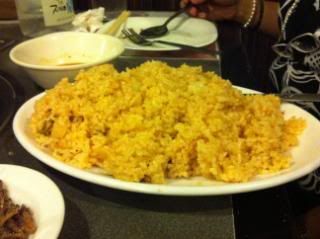 KIMCHI FRIED RICE
- has the right level of spicyness, evenly-coated with kimchi sauce
PRAWN TEMPURA
- tender and juicy prawns with a crispy batter
BEEF STEW
- taste like any regular beef stew but with very tender beef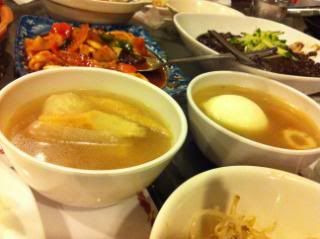 ODENG SOUP (FISH CAKE SOUP)
- very filling, the broth tasted just right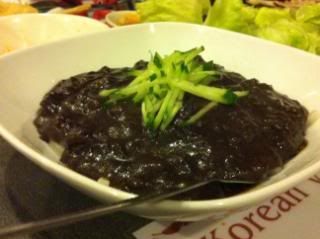 BLACKBEAN NOODLE
- soggy/too gelatinous
For dessert we ordered a lot of
Melona Melon
(other flavors are banana, strawberry and mango), which we all liked, even my lactose-intolerant brother-in-law ordered one of these.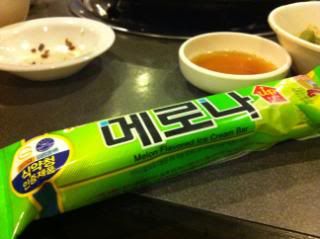 Korean village also gave two sets of complimentary fresh pineapple slices for dessert. The fruits were sweet and fresh.
We liked everything, especially the barbecue chicken fillet, kimchi fried rice and fish soup. The service staff were attentive and very nice and all our orders came fast and complete. The restaurant has just this old restaurant smell that you'll get used to eventually. But we would definitely be back here soon, maybe for my mom's birthday this October.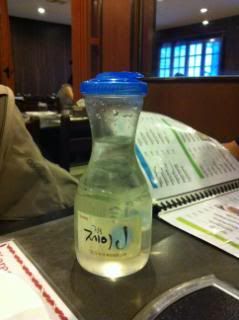 JUST LIKE IN THE SERIES :-)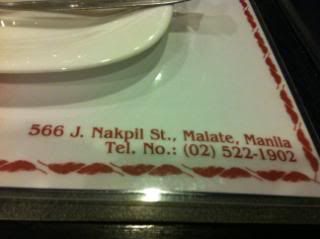 Happy Eating!
KOREAN VILLAGE
566 J. Nakpil Street, Malate Manila
Tel No. (02) 522-1902
Operating Hours: 1130AM-3PM, 6PM-230AM