For dinner that Wednesday night we ate at
Secret Recipe
.
I have already eaten here countless times but it was the first time for the rest of my family.
My brother and brother-in-law both ordered Lasagna Beef, my mother had the Pan-Grilled Dory with Lobster Sauce, my sister had the Singapore Laksa, my niece ordered the Irish Lamb Stew and White Chocolate Macadamia Cake, while I had the Mozzarella Fish which came with beans and cubes of potatoes. I added a small order of crisscut fries and Oreo cheesecake to my order.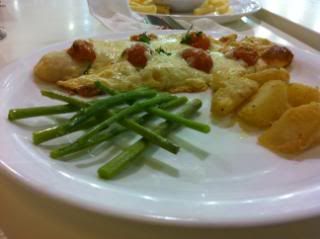 MOZZARELLA FISH -
can compare the mozzarella fish to the top of a cheese pizza. It tasted that way with the cherry tomatoes moonlighting for pizza sauce
CRISSCUT FRIES -
were more than enough for one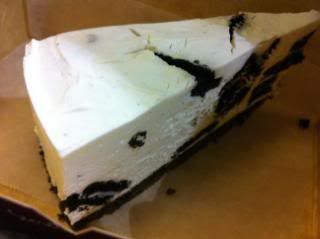 OREO CHEESECAKE -
wasn't that good, as in not at all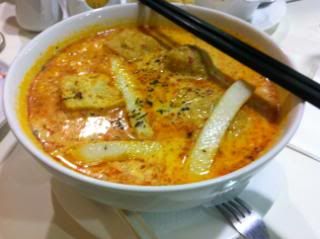 SINGAPORE LAKSA -
mildly spicy and not that tasty
IRISH LAMB -
tender beef but with a too firm mashed potato
WHITE CHOCOLATE WITH MACADAMIA -
good as ever
My brother-in-law said it best when he said that Secret Recipe was mostly talk. They boast of a lot of best sellers but they don't deliver. The food was just so so but expensive.
Happy Eating!
SECRET RECIPE
Robinsons Place Ermita