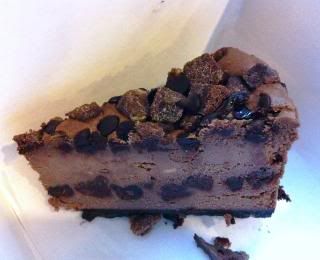 It wasn't that chocolatey, even with the triple something name.
I don't even like the brownie bits on top. But the cheesecake and the crust I like. The cheesecake even had this milk chocolate bar taste.
As I was eating it, I kept on thinking that I have eaten something that taste like this before, also from starbucks, I just forgot what.
Happy Eating!