I wanted to stay at the Marina Bay Sands during our Singapore trip, unfortunately the hotel was fully-booked on those days. Since I am already familiar with the Marina Bay area, I looked for hotels on that vicinity, Mandarin Oriental was also fully-booked thus came my third choice, The Fullerton Hotel.
Compared to the Mandarin where we previously stayed, The Fullerton wasn't near any malls, near as in "just-next-door" near. It was walking distance from Marina Square, Suntec and The Shoppes at the Marina Bay Sands, but those are all long walks. While Orchard and anywhere else are just a cab ride away :-) It was near the Merlion though, as in just across. You just have to cross the bridge and go down the stairs.


We took the first flight out of Manila and arrived at Singapore past 9AM. After immigration we looked around the shops first before booking ourselves a shuttle ride to the hotel. We arrived at the hotel around 11AM. Just as we alighted, the bellman got our bags and escorted us to the front desk. It was still too early for check-in, but we were immediately given a room. Cold towels and bottled water are always available on the concierge and reception areas for the hotel guests use.
- awfully chocolate!!!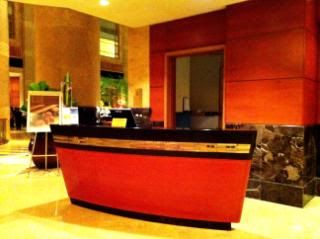 - complimentary bottled water, tourist information leaflets and cold towels for hotel guests (sorry for the blurred pic)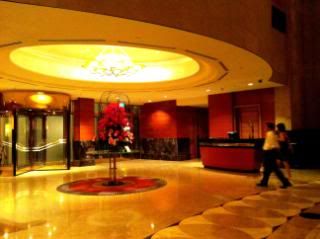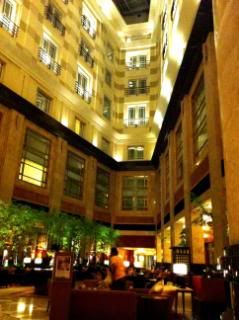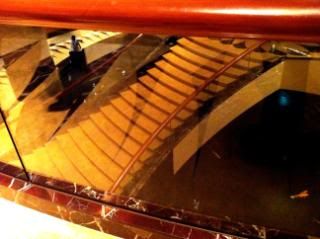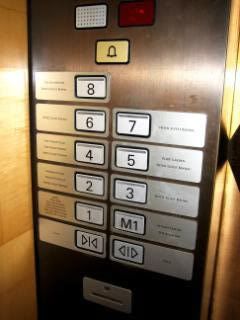 We were given a room on the 2nd Floor, the same level as their swimming pool area, which my husband regularly visited during our stay. He obviously loves swimming.
The room was nice- clean and spacious.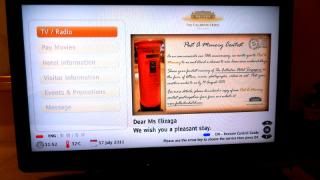 - a personalized TV screen message greeted us on our entry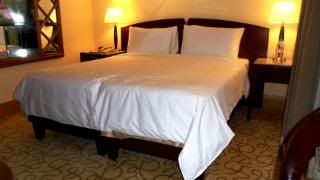 - tall but comfy bed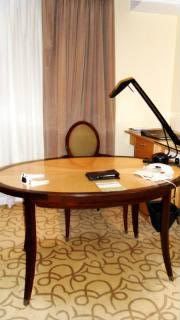 - office supplies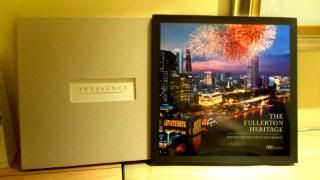 - more information about The Fullerton Hotel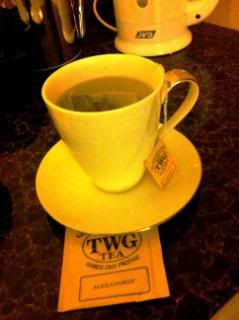 - complimentary TWG teas, coffee and bottled water
- we used the umbrella our first day out
- toiletries kit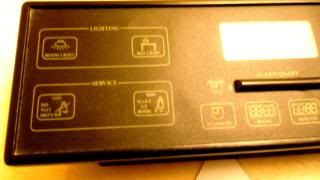 - clock and controls for the lights and curtain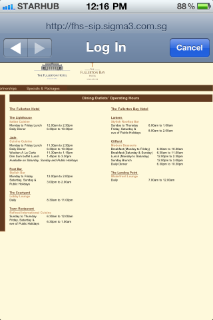 - free wifi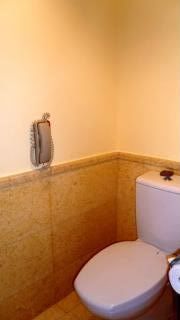 - separate shower and toilet area
More pictures of Fullerton at night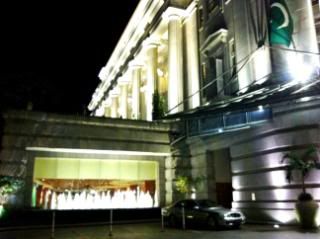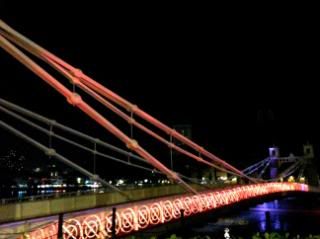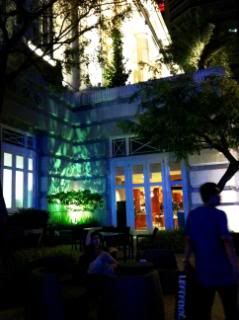 My husband loved the hotel and all its amenities. Actually it's what he most liked of our trip.
Happy Eating!
THE FULLERTON HOTEL
1 Fullerton Square, Singapore 049178
Tel: +65 6733 8388
Fax: +65 6735 8388
Email: info@fullertonhotel.com