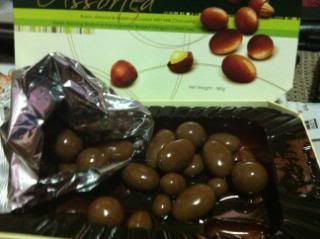 raisin, almond and hazelnut coated with milk chocolate
- though I like how the milk chocolate tasted - creamy and very rich, I still would have liked it with cocoa powder dusting than the glossy sugar coating.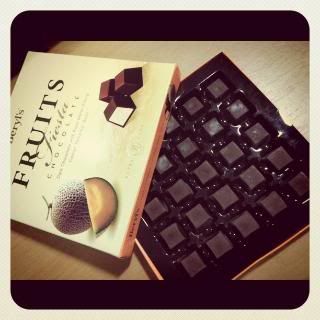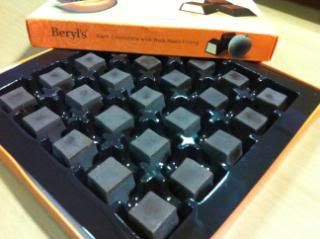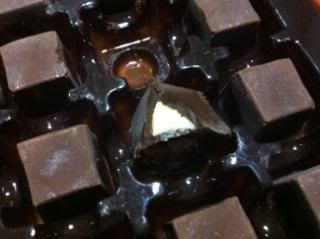 dark chocolate with rock melon filling
- this was good too. Better than the dark chocolate truffles. I like the use of rock melon too. Gave the dark chocolate a sweet and creamy taste.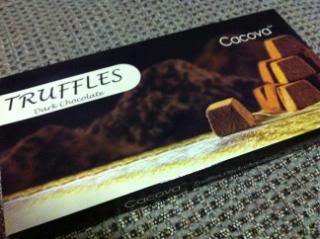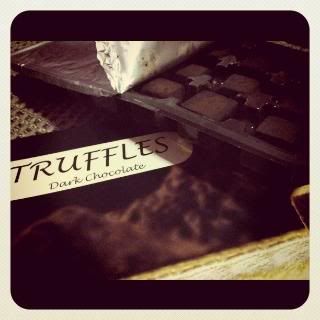 cacova dark chocolate truffles
- this tasted like a chocolate cake batter. It also has the same consistency, very thick.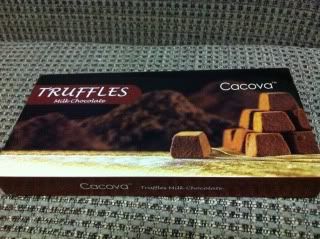 cacova milk chocolate truffles
- this has a far more dark/strong chocolate taste than the dark chocolate. I wonder why. So this is my favorite.
These were the chocolates I bought at the chocolate factory (Beryl's) in Kuala Lumpur, Malaysia.
The factory was my first stop in KL during my vacation. The cab driver asked me if I like chocolates and would want to visit a chocolate factory. I of course said yes. Absolutely. I went there as soon as I went out of KLIA, even before I could check-in at the hotel.
Was it worth it? Absolutely.
I like all the chocolates that I bought. Though some I love more than the other.
There were still a lot to try and buy. There were a lot of them in there. Some were even filled with unconventional fillings.
Happy Eating!