I am having the blues this week that I wanted to go out almost every day. I was asking friends and family members to accompany me but they were all busy, that I just go out alone. But going out alone meant more shopping and eating for me, so just imagine how huge a dent in my wallet going out is doing to me.
Even the heavy rains didn't stop me from malling.
After hours of both window and actual shopping, it was now time for a snack. As I still wasn't able to try all of their Christmas offerings, I excitedly ordered snacks at Starbucks.
I had the last piece of the
Texas Chicken BBQ Wrap
and added two slices of the
Warm Chocolate Chip Cookie Cake
and a slice of the
Triple Decker Cheesecake with Snickers
.
The Moist Chocolate Cake and the Pecan Butterscotch Twirl were not available that afternoon. Maybe next time.
The
Texas Wrap
tasted like CPK's original BBQ pizza, so I definitely like it. An order too was very filling.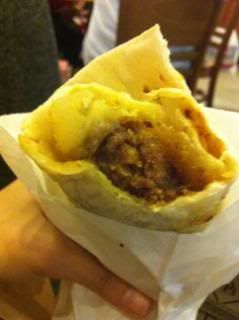 This time my order of
Warm Chocolate Chip
was decorated with whipped cream and caramel sauce and I did like it. Even though eating it as it is is already enjoyable, the whipped cream and caramel added more to its charm. My favorite. I eat a slice or two of this every day.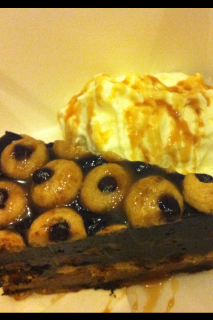 The
Triple Decker
tasted more like Chocnut than Reese's and the chocolate cheesecake part tasted like their Truffle Cheesecake.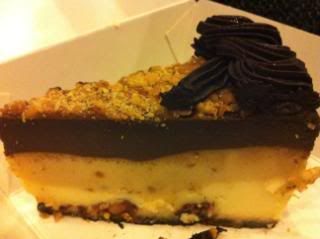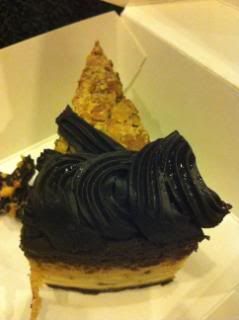 Happy Eating!