I miss the spicy rice cake that I ate twice in Venetian Macau, that I am on the constant look-out for any restaurant that serve it here. Unfortunately I haven't found it yet. Even Korean Village does not serve spicy rice cake. So when I was on my way to Forever 21 (always) in Megamall and I passed by Kimbob inside the food court area. The
Tukbogi
(spicy rice cake) was the first thing that I saw. I did not only do a double take but also a triple order of it to go. I had it to go but had to sneak in a couple of bites first.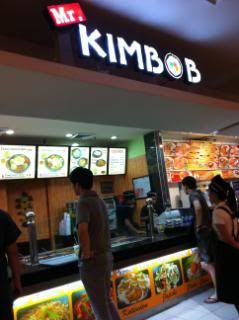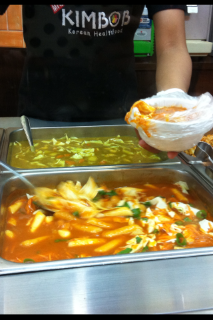 It was very spicy. As in you'll definitely need a lot of water at your side while eating it. But since I have a high tolerance for spicy food I didn't drink any. But my mother did, a lot. She was even tearing up while eating it at home.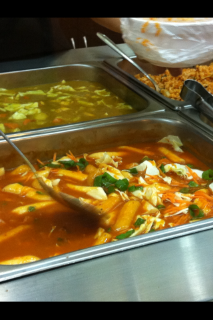 Compared to the fabulous and delicious spicy rice cake I had in Macau, Kimbob was of very low quality. The one I had in Macau was spicy, very tasty, chewy but very firm and packed (rice cake), while Kimbob's was just spicy, and the rice cake was loosely made and was sort of soggy.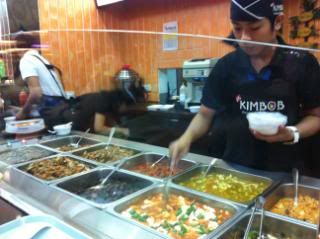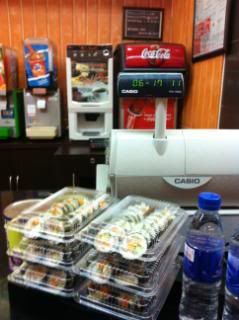 Happy Eating!
KIMBOB
SM Megamall