I have seen them at Singapore but never had the chance to try them. Saw them too being featured in one of my fave TV shows, Sweets For My Sweet. So when I saw them in Mall of Asia, I definitely made room for them. I ate dessert first.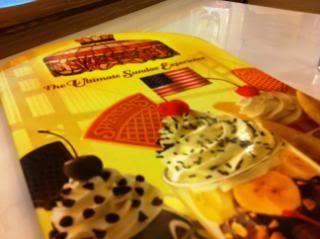 There were many ice cream choices, creations and flavors to choose from. I only tasted a few. Green Tea, Reversible Chocolate and Chocolate Chip.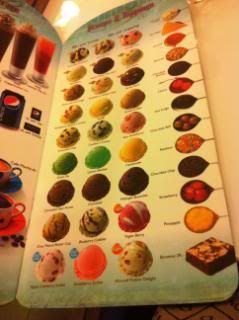 For my order I chose a
Banana Boat c
reation with
Chocolate Chip
and
Sticky Chewy Chocolate
ice cream.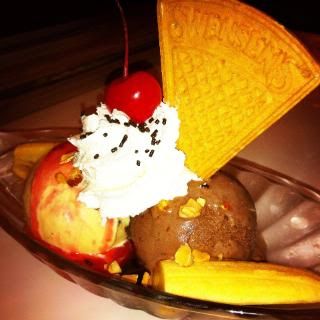 I like the Chocolate Chip because I'm a sucker for chocolate chips and chunks, while the Sticky Chewy Chocolate wasn't good at all. But both melted too easily. In a span of a few minutes I was left with a puddle of ice cream. It was a total turn-off. The whipped cream too wasn't the airy type but a firm one, too firm if I may add.
Would I return? Yes. I would love to try their other creations. I just hope that by that time they have adjusted the temperature of their display freezer. I don't want a melted ice cream, cos if I do I'll order an ice cream milkshake instead.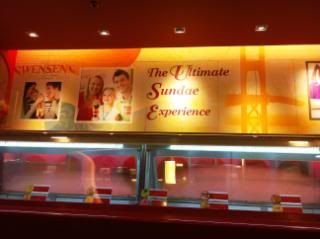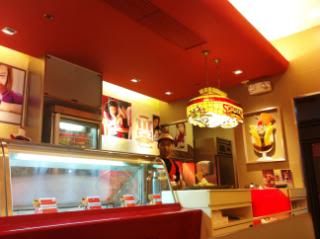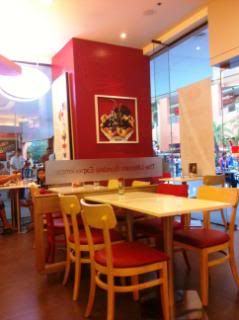 Happy Eating!
SWENSEN'S
SM Mall of Asia (Ground Floor South Wing, Near SM Department Store)