At last I was able to try
Kagura's Okonomiyaki
.
I came in early, about half an hour before they open. While waiting, I was given unlimited hot green tea. It was very good. Like the green tea of Starbucks sans the cream, sugar and milk but was still sweet.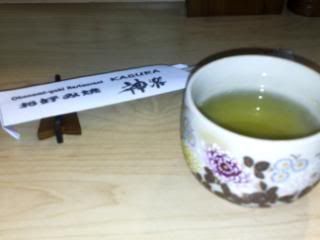 I ordered the
Buta-Tama Okonomiyaki P210
.
Japanese batter fried cake with pork, egg and lettuce, topped with okonomiyaki/sweet sauce, dried fish powder, mayonnaise and dried seaweed powder.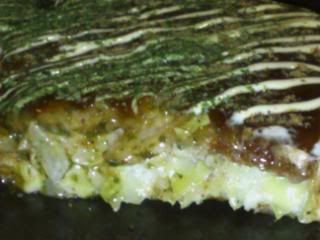 It was served on a round metal plate on top of a wooden board.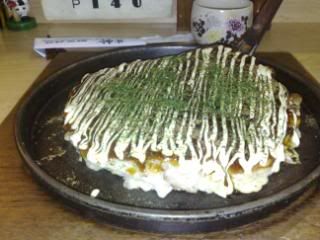 Was it worth the wait? Well, if you're not fond of
Takoyaki
, there's a slight possibility that you wouldn't like it too. It(okonomiyaki) has a resemblance in taste and consistency with the Takoyaki's batter. It also tasted of a tempura's dipping sauce.
What I love in it, was the sweet sauce, that I asked for an extra serving.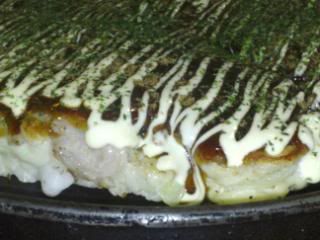 I just wish that it has some sort of a dipping sauce, because at some point it gets cloying.
An order is good enough for 2-3 people. You can finish it by yourself though, but you might be nauseated after.
I also discovered that while it was good eaten right away, it was equally delicious right out of the chiller, when the spices and sauces seeped into every layer of the batter and meats producing a flavorful okonomiyaki in your every bite.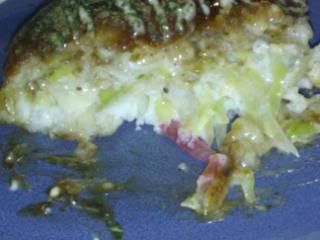 Happy Eating!KAGURA JAPANESE RESTAURANT
1227 Chino Roces Avenue,
Makati City
* close on mondays