Bar-shaped chocolate marshmallow cookie topped with white chocolate and decorated with milk chocolate sprinkles.
It was a combination of the four, a torte, a dense wafer, a meringue and a cookie.
I bought 2 bars that day, one was good for a couple more days and the other, just til the end of the day.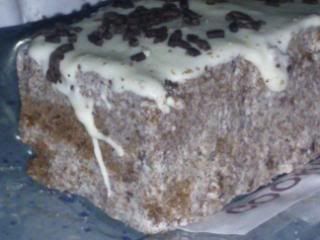 The former was moist, tightly-packed, crunchy but will still melt-in-your-mouth, chewy and creamy. While the latter crumbled in every bite, it was also very dry. The chocolates' (milk and white) taste weren't that prominent anymore, also its sweetness tapered-off.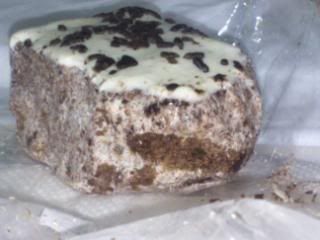 It's my new favorite that I always buy a couple every time I'm in Glorietta.
Happy Eating!FROSTINGS
Food Choices, Glorietta
Ayala Center, Makati City