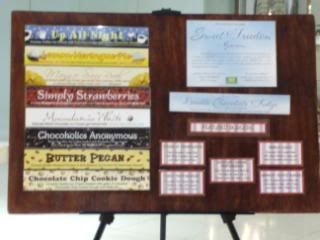 I have tried their Mango Sansrival, White Macadamia, Butter Pecan, Cookie Dough and Chocoholic Anonymous and liked them all especially the latter. Now they have a new ice cream flavour concoction, the Lemon Meringue Pie P95/single scoop.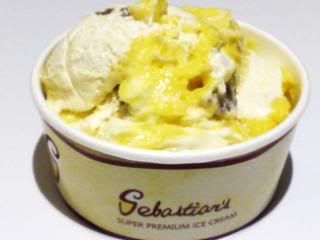 Fluffy meringue ice cream with graham crust chunks and a tart lemon curd swirl.
This was a delicious concoction that I postponed ordering the Chocoholics Anonymous for that day.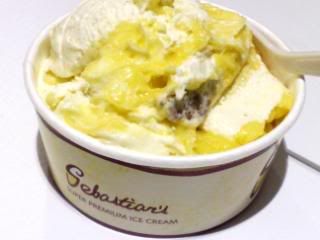 The ice cream was so fluffy you won't even notice that it's an ice cream.
It really looked and tasted like a Lemon Meringue Pie and anyone who loves it (the pie) would definitely love this one too. I just wish it has more of the graham chunks to cut the tanginess of the lemon curd.
This ice cream also doesn't melt quickly or like the usual ice cream. I was able to know this from experience. I was too full from my burger and cakes that day, that I decided to bring the ice cream home after 3 mini-spoons of it. It didn't melt in that more than an hour of commute. There was still that fluffiness in the meringue and the lemon curd was as solid as before too.
Happy Eating!SEBASTIAN'S
Podium Mall, Ortigas Center, Pasig City