CHOCOLATE WALNUT FUDGE P680.00 (WHOLE)
Chocolate mousse on top of a fudge walnut brownie base decorated with long chocolate curls.
It is recommended to eat frozen and also chilled.
The brownie layer was okay when chilled but not so much when frozen. It wasn't a fudgy brownie too, it was just sweet and nutty.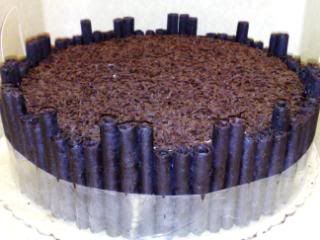 The mousse layer on the other hand was tolerable when frozen but over-the-top rich when just chilled.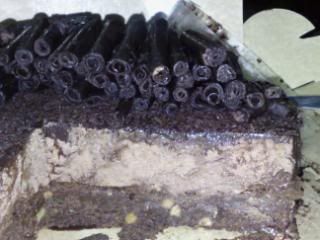 Anyway, it was still an okay cake when you limit yourself to just a slice. But if you're like me who had to finish it all by herself (they don't sell it by the slice so I had to buy the whole cake and since there's just 2 of us in the house and 1 is a diabetic, I had to eat it all), it's too much to handle.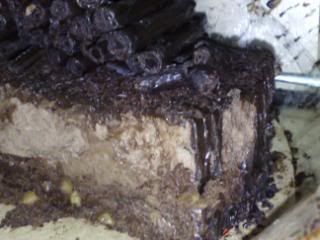 Happy Eating!