Mu usual orders in Starbucks are their Green Tea Frap, Hot Green Tea and Green Tea Latte. But since I had to have 17 stickers to get the 2010 planner and I don't drink coffee, I had to try their other cream-based fraps.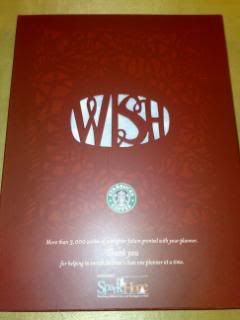 I started with
Double Choco Chip Frap
which the barista told me resembled a cookies and cream shake. Well, I didn't get that vibe in the drink.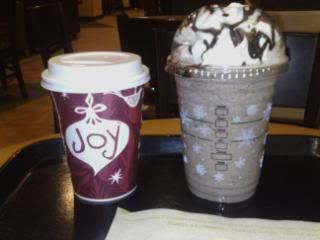 Second to try was their
Caramel Frap
. It was just like their Vanilla but with caramel syrup drizzled on top of the whipped cream. It was just okay, though I wish it had more caramel syrup in it.
And last was the
Strawberries and Cream
.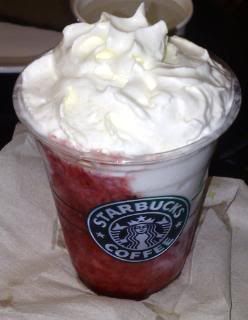 I love Mcdo's Strawberry Shake and Starbucks Strawberries and Cream was similar to it but fresher or have this fresh and sweet strawberry taste that I love. This is currently my favorite in Starbucks.
And here's my 2010 planner.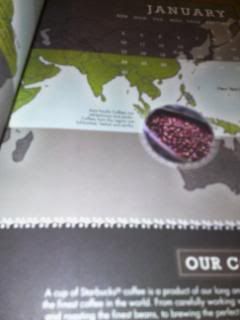 Happy Eating!