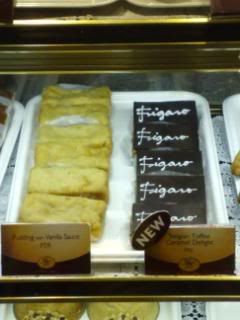 BELGIAN TOFFEE CARAMEL DELIGHT P 70.00
New from Figaro. Layer of chocolate brownie, caramel toffee with nuts and Belgian chocolate ganache.
It doesn't have the cohesiveness that would have made it better.
The brownie base was good, the toffee layer was kinda bland while the ganache wasn't that thick. Together they don't jive.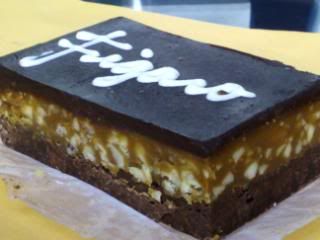 I'm confused whether to like it or not but I'm tilting over not.
Happy Eating!

FIGARO

Greenbelt 3 Makati