I got to try several of their sugees and tarts while roaming Suntec Mall in Sg and also while waiting for boarding at Changi Airport.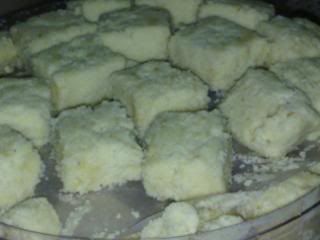 I absolutely liked what I tasted that I bought a couple of tins to bring back home.
They were butterier (there's such a word accdg to Wiktionary) and creamier than our lengua de gato. And the taste was a mixture of powdered milk and sugar that will smoothly melt in your mouth.
Happy Eating!