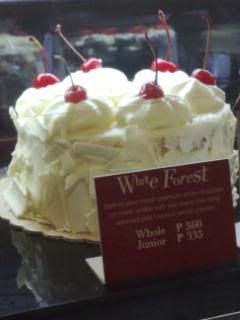 WHITE FOREST WHOLE (P560.00) JUNIOR (P335.00)
White chocolate on chiffon cake with cherry bits filling adorned with white chocolate curls and whole cherries.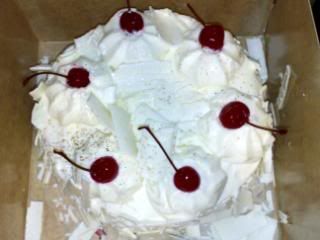 It was a light cake compared to the rich chocolate cakes that I usually have. It was so light that I ate the entire junior size in one sitting. And by the way, it was also good.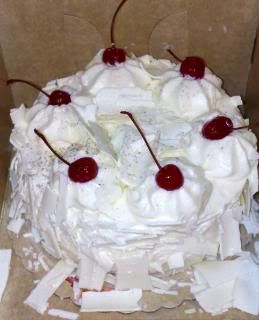 Happy Eating!