- consisted of half an order of soup and half a sandwich for P195.00
I chose the Snow Crab Soup, a winner according to them, and the Chicken Sandwich on brown bread (made from molasses and oatmeal).
I didn't like the soup. It was thick but it was so salty and the taste was not so good. The soup choices that day were Clam Chowder, Chili Minestrone and Bacon & Potato. While it's just Tuna and Ham for the sandwiches.
I even think that the instant Crab and Corn Soup of Knorr is better than the Soup Kitchen's Snow Crab, way better.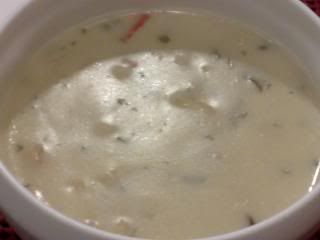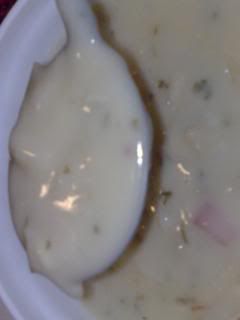 Their chicken sandwich was the only consolation in the Set B meal. It tasted just right, with the brown bread being sweet and soft and even had a rich taste to it.
Happy Eating!

THE SOUP KITCHEN
Glorietta 5, Makati City