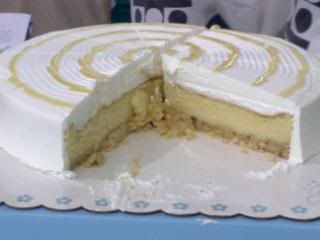 Cheesecake on a graham crust topped with whipped cream and nuts.
It doesn't have that dulce de leche/caramel taste that I am used to. Only on top did it taste of caramel, I didn't taste even a trace of it after that.
The graham crust was wafery in taste (sweet and creamy), the cheesecake was dense and had this pure cream cheese taste to it, while the cream was airy and sweet.
Happy Eating!