A couple of steps away from Krispy Kreme in Ayala is
Kooky and Luscious
.
From their display case the
Carrot Cake
(P85.00/slice) instantly caught my eyes. It looked like a dense and fudgy brownie with lots of nuts and a cream cheese icing on top.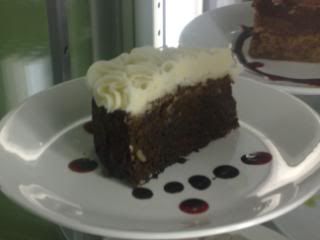 I asked a staff several times if there's chocolate in it or if it's really a carrot cake. He said that it has no chocolate and that he's absolutely sure that it is a carrot cake.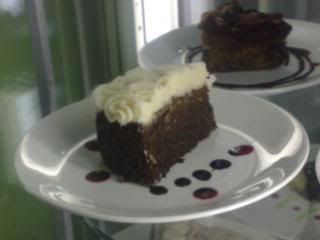 Back at home, I was excited to try it.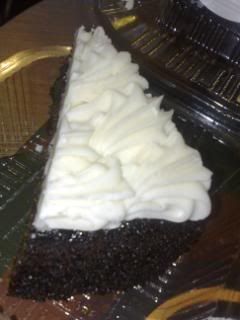 I was impressed that it has lots of nuts but disappointed that it wasn't moist but rather dry and grainy. While the cream cheese icing on top was mostly sugar, but the cake was definitely good with it.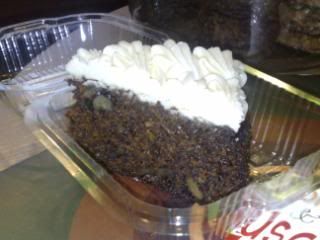 Happy Eating!