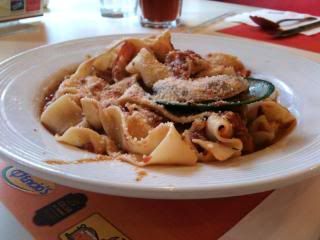 They used big flat noodles that were overcooked that day.
There were also not much shrimps on it. But I do like the sauce.
I hope they'll serve it with garlic bread 'coz it sure needed some. I had a lot of leftover sauce on my plate and no bread to eat it with.
Happy Eating!