I am back again at Singapore, though this time I am with my mother and niece.
My sister loves
Ikea
that she brought us there for lunch and a whole lot of shopping.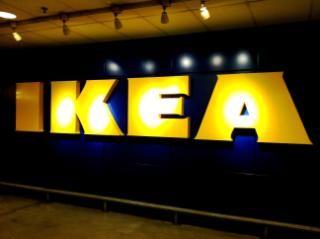 swedish meatballs with potatoes, cream sauce and lingonberry
(contains mixture of beef and pork, halal meatballs avail in tampines $9.50/20pcs)
- so good! I don't eat pork anymore but I can't stop myself from eating all 20 of them. The potatoes, cream sauce and lingonberry all worked well together and were so delicious with the meatballs. I can eat this entire set everyday.
chicken nuggets with fries
- just okay. Not as salty as Mcdonald's nuggets. Tasted fresh and not over processed. The fries were thick and just lightly-seasoned.
chicken wings
- favorite of my mother and my sister's bf. I just took a bite of this as I am all over the Swedish meatballs. But they were good, especially if you like eating chicken skin which I don't.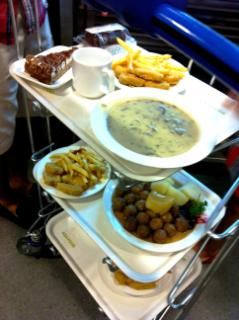 cream of mushroom soup
and buns
- the soup was also good that I can finish that big serving of it. All shared my sentiments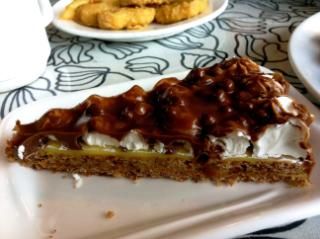 almond cake with chocolate and butterscotch
-
almond based cake layered with cream covered with chocolate and butterscotch bits, $3.20
-
good dessert/pie. Love the taste of the crust, the caramel, the chocolate layer and the cream.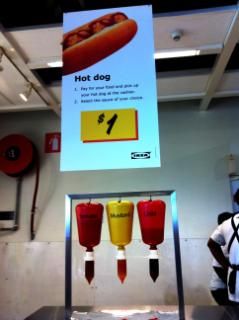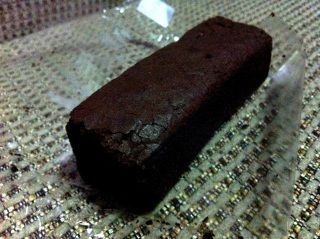 You can't go out of Ikea without trying their hotdog, self-serve sundae and that day, their $1 brownie. All were good. Wasn't able to take photos of the hotdog as we devoured them fast. We were hungry after all that furniture and home items shopping. I bought a lot that I had to buy two more bags to put them into. I wanted to buy a white wardrobe (very pretty), pretty pink chair and another pink swivel chair. But my sister said it would be expensive to have them shipped. I can hand carry the chairs though, but since I already have 4 bags to check-in, that wasn't even an option. But I'll be back soon for the chairs so no worries. This time I won't dress shop that much. Good luck to me :-)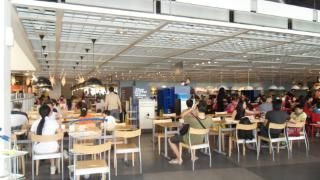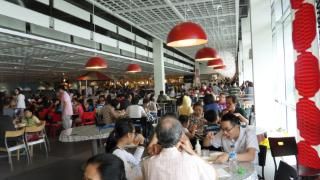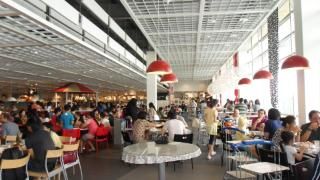 Ikea is really a one stop shop. You have furniture, home accessories, a lot of pretty and useful stuff and good food. What more can you ask for? No wonder my sister's there every week.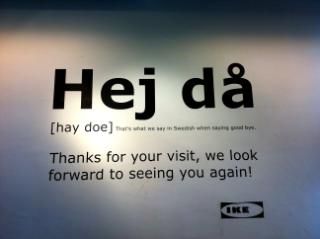 Happy Eating!