The next day we were back again at
Cathay Cineleisure
to watch another movie. This time though we bought more snacks other than the Hotdog Sandwich and Popcorn we had the day before.
We added
Chicken Meatballs with Wedges
, Nachos and the 5pc Potato Shrimp. I didn't get to take a pic of the Potato Shrimp as they were delivered inside the cinema.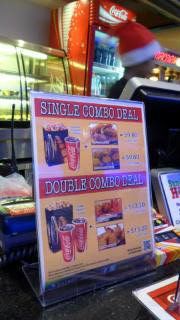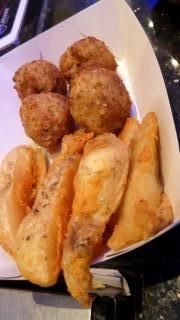 After the movie (which we all slept in, as it was very cold and dark inside, and the seats were just so comfy), we had supper at
Shokudo
.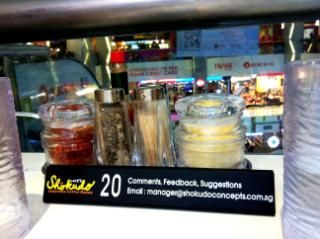 We ordered
Unagi Pizza
,
Cheeseburger with Fries
,
Tofu Cheesecake
and
Azuki Cheesecake with Matcha Ice Cream
.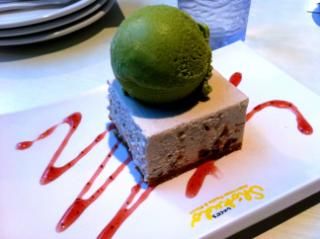 The unagi pizza, fries and matcha ice cream were all good.
After that we bought some cookies at
Famous Amos
.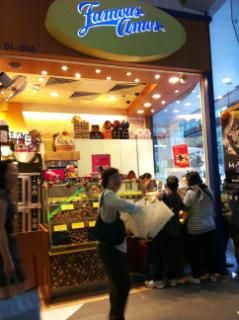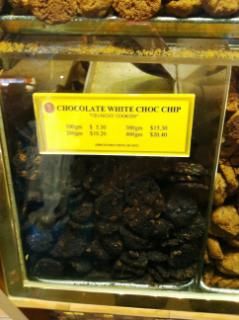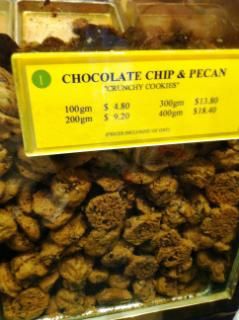 I bought Chocolate White Choc Chip (good), Chocolate Chip & Pecan (good also) and Choc Chip & Macadamia (not that good). Btw, all were crunchy cookies.
Happy Eating!