My friend and I were already running out of options on where to eat in the greenbelt/glorietta area. I would be just fine with Mr Jones but I let my friend decide this time. She chose Chili's.
We ordered the Classic Nachos and Chicken Crispers.
CLASSIC NACHOS
The nachos though far from what we're expecting, were still good. The cheese and everything on top of it didn't make the chips soggy. It was still crisp and it was also nice that you can top each chips at your own discretion with the pico de gallo, sour cream and guacamole.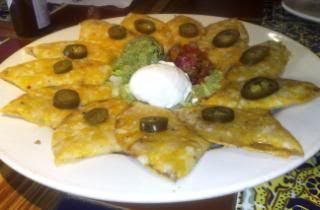 The chicken on the other hand were a disappointment. They weren't crispy nor golden brown in color. More than a mile different from that on the menu.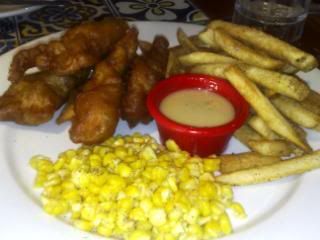 CHICKEN CRISPERS
We asked it to be replaced but the replacement still looked and tasted the same. So my friend and I just stripped the batter off the chicken and just ate the meat. But the sides (sweet corn and homestyle fries) were delicious, especially the sweet corn.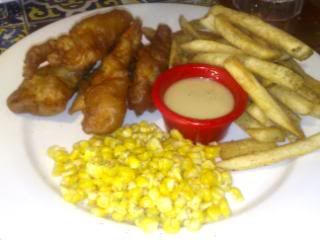 And for our dessert we had,
Brownie Ala Mode
Their brownie was not the cake type - brownie but the fudgy type.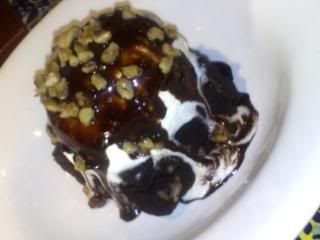 Dense and fudgy with a scoop of rich vanilla ice cream drowned in chocolate fudge and sprinkled with nuts. YUM!

Happy Eating!
CHILI'S
Greenbelt 5