More like a mini pain au chocolat than a chocolate croissant.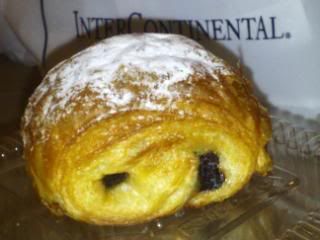 It was over baked that I wasn't able to enjoy its taste at first. The bitter/over baked taste of the top crust overpowered its supposedly butteriness and even the sweetness coming from the powdered sugar dusted on top.
But when you removed the over baked top, everything else was good.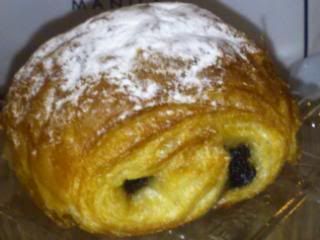 The chocolate filling was so good, delicious even, that I would buy it on its own and even ate all the chocolate fillings of my 4 chocolate croissants first.
Happy Eating!